Posted on: 14 May, 2015 - 12:58
Step 1: Click on the following link: https://fileshare.aus.edu/
Step 2: Pick the option which best suits your need.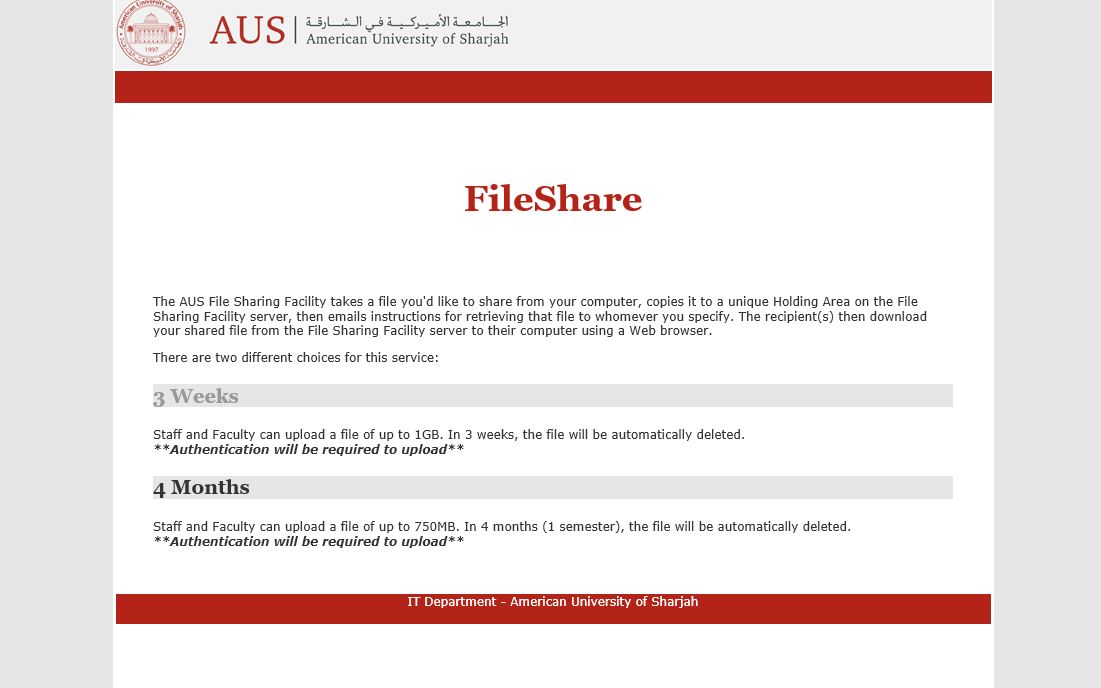 Step 3: Select the file(s) you would like to share and click on Upload Now.

Step 4: A window will appear showing the progress of uploading the file(s) onto the server. This window will then close after the uploading has completed.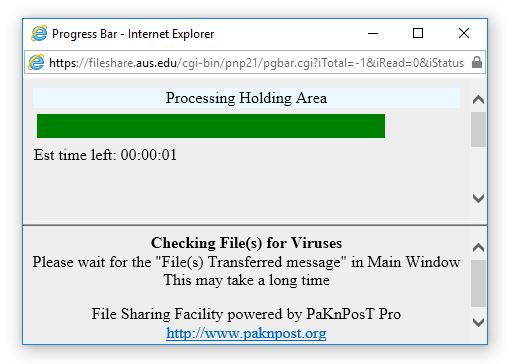 Step 5: Fill in the details of the email which contains the URL for retrieval. 
NOTE: On the FileShare site, only 1 email can be added in the To: field and up to 10 emails in the Cc: field.