Posted on: 17 March, 2015 - 08:02
Step 1: On your Android device, open the Email app.
Step 2: Enter your AUS email address and password.
Step 3: Tap on Manual setup.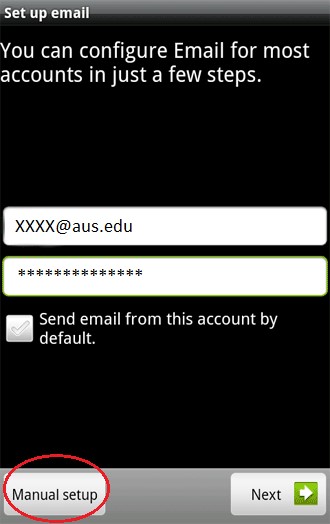 Step 4: Select Exchange as type of account.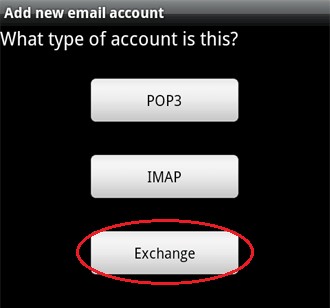 Step 5: Configure the following information for Server settings:
Server: mailspot.aus.edu
Domain: aus.edu
Username: <your AUS username>
Use secure connection (SSL): Enable
Accept all SSL certificates: Enable
Tap Next when done.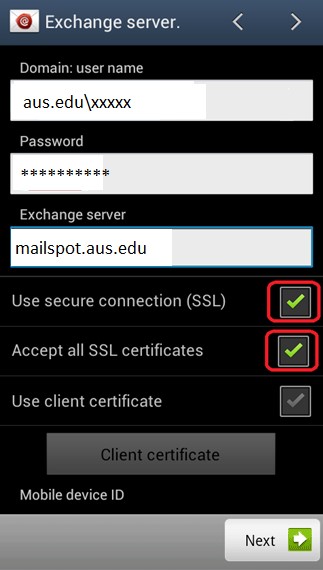 Step 6: On the Account options or Account Settings page, modify the options according to your preference or use the default setting. Tap on the Next button to continue.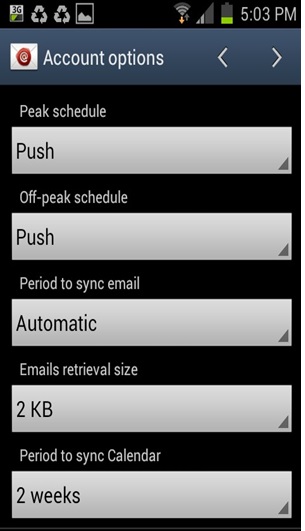 Step 7: You can also manually change the sync settings later by going to Settings >> Accounts & sync. 
Step 8: Enter a name for the account, such as AUS Email, and tap Done.