Posted on: 7 December, 2020 - 13:01
Mid-Nov, Apple released a new version of their MacOS software, named Big Sur. Unfortunately, this new version is not compatible with the VPN software we use, which can result in issues for any of our Faculty, Staff and Students when connecting to AUS VPN.
Uninstall Global Protect Older Version:
For uninstalling the previous version please do the same steps as here except only change is that you need to select "Uninstall GlobalProtect" in Step 4 of the aforementioned ITFAQ article.
Install Global Protect:
Please follow the instructions to install Global Protect VPN for MacOS Big Sur:
Step 1: Double click on the provided installer here. Then, click "Continue" on the Install GlobalProtect window.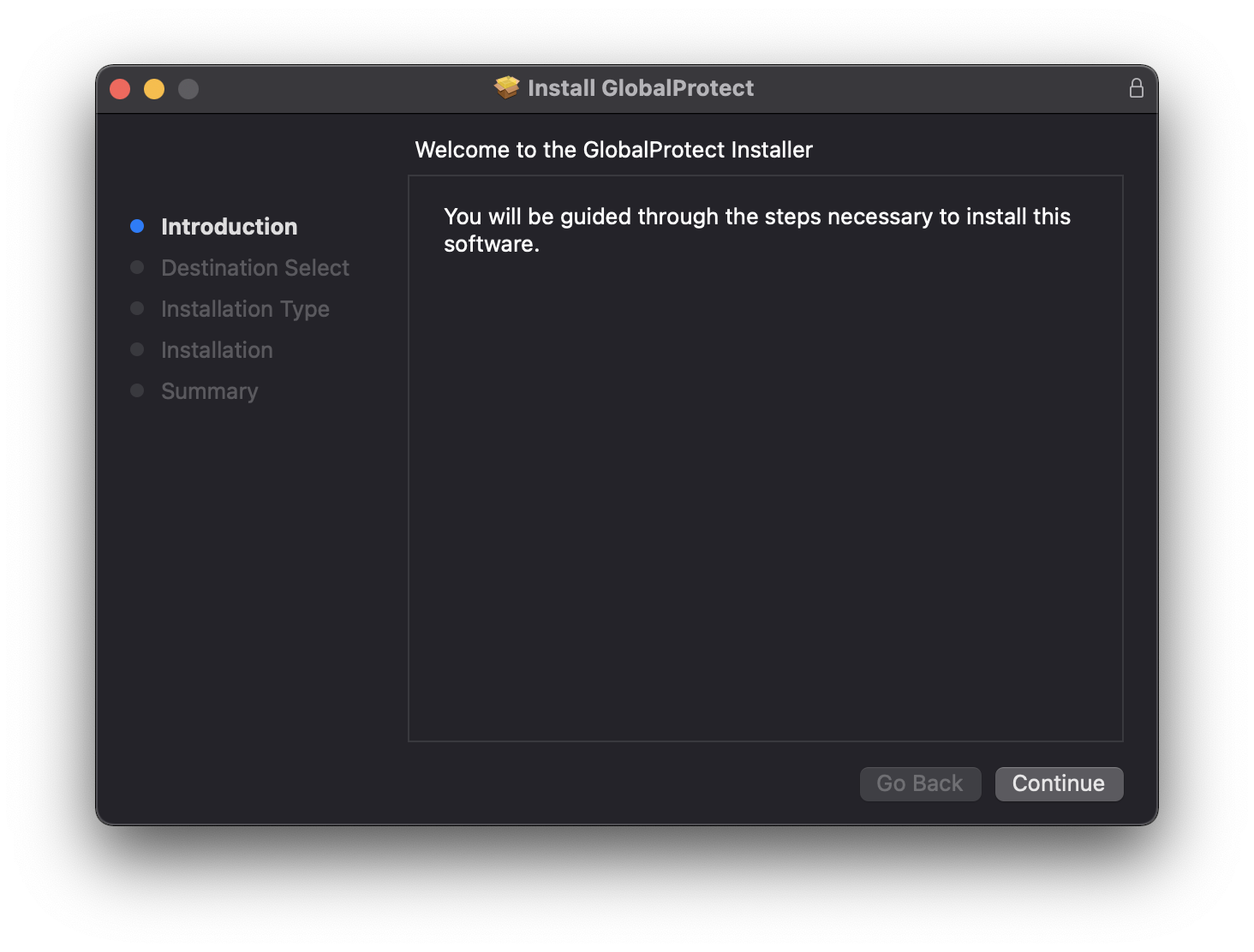 Step 2: Ensure "GlobalProtect" and "GlobalProtect System extensions" are checked and then click "Continue".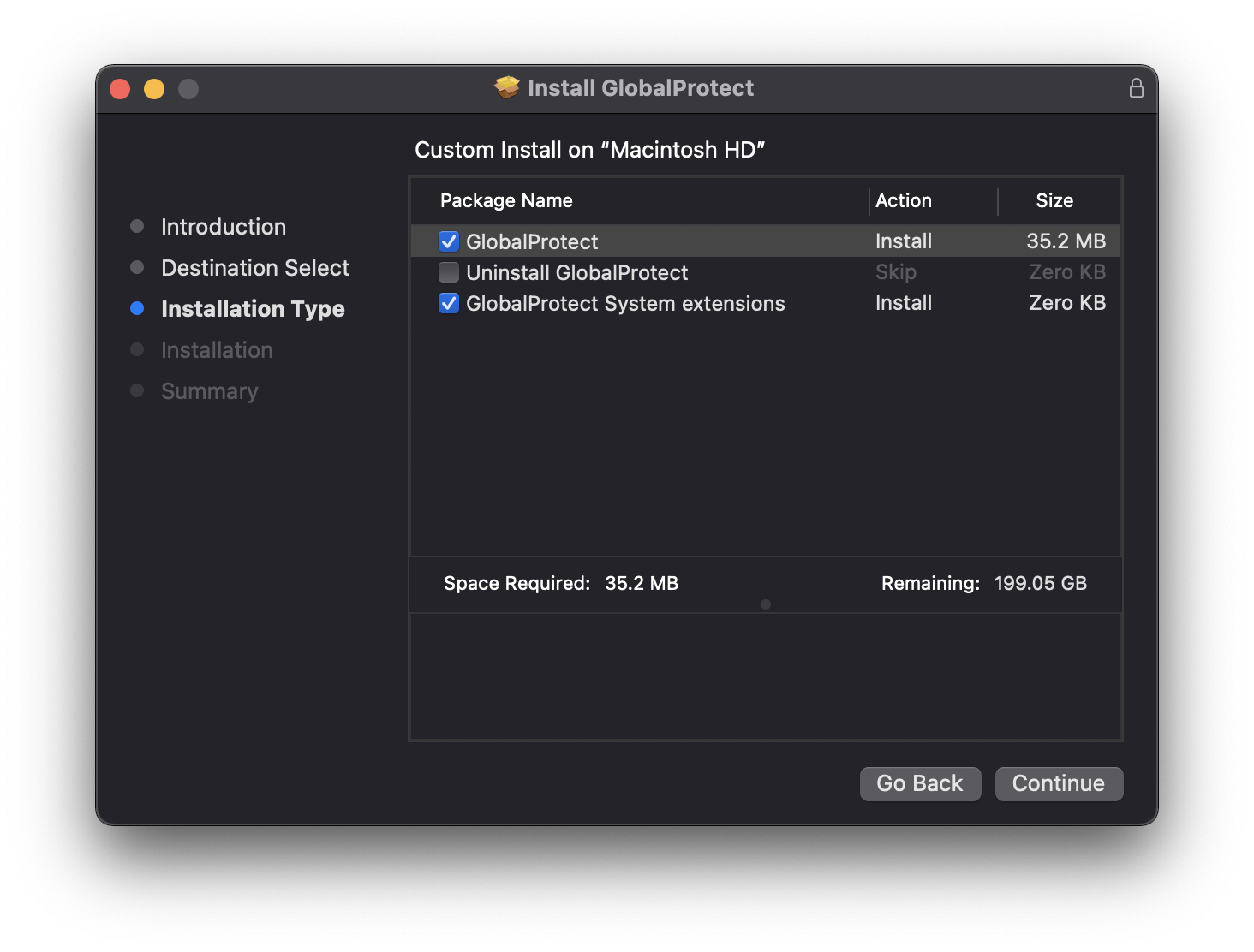 Step 3: If you are not intended to change the location of the installation, proceed with the installation by clicking on "Install".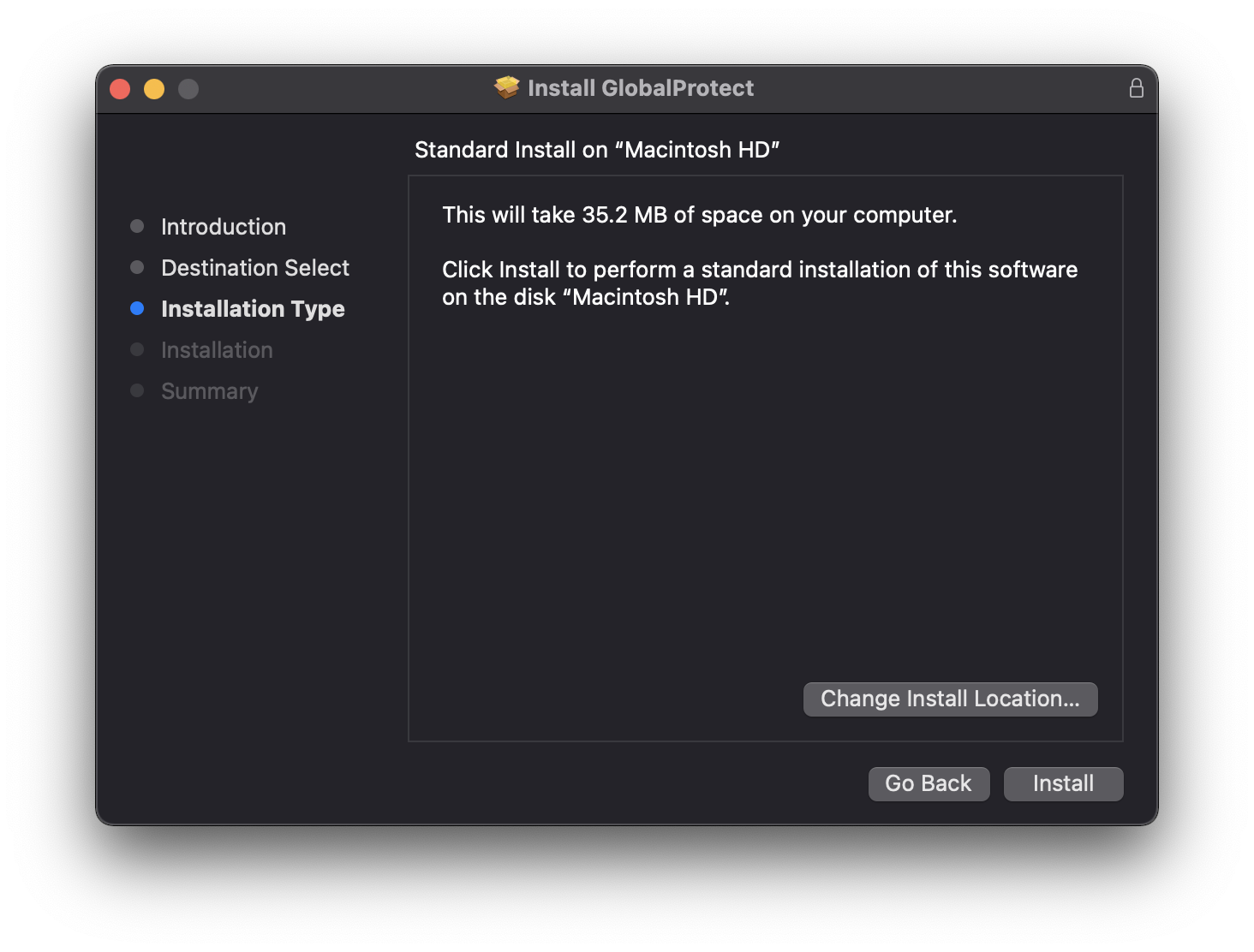 Step 4: You will be prompted with entering your MacOS user's password or using your Touch ID to proceed with the installation.
Step 5: Once the installation is completed successfully you will get the following screen. Click on "Close".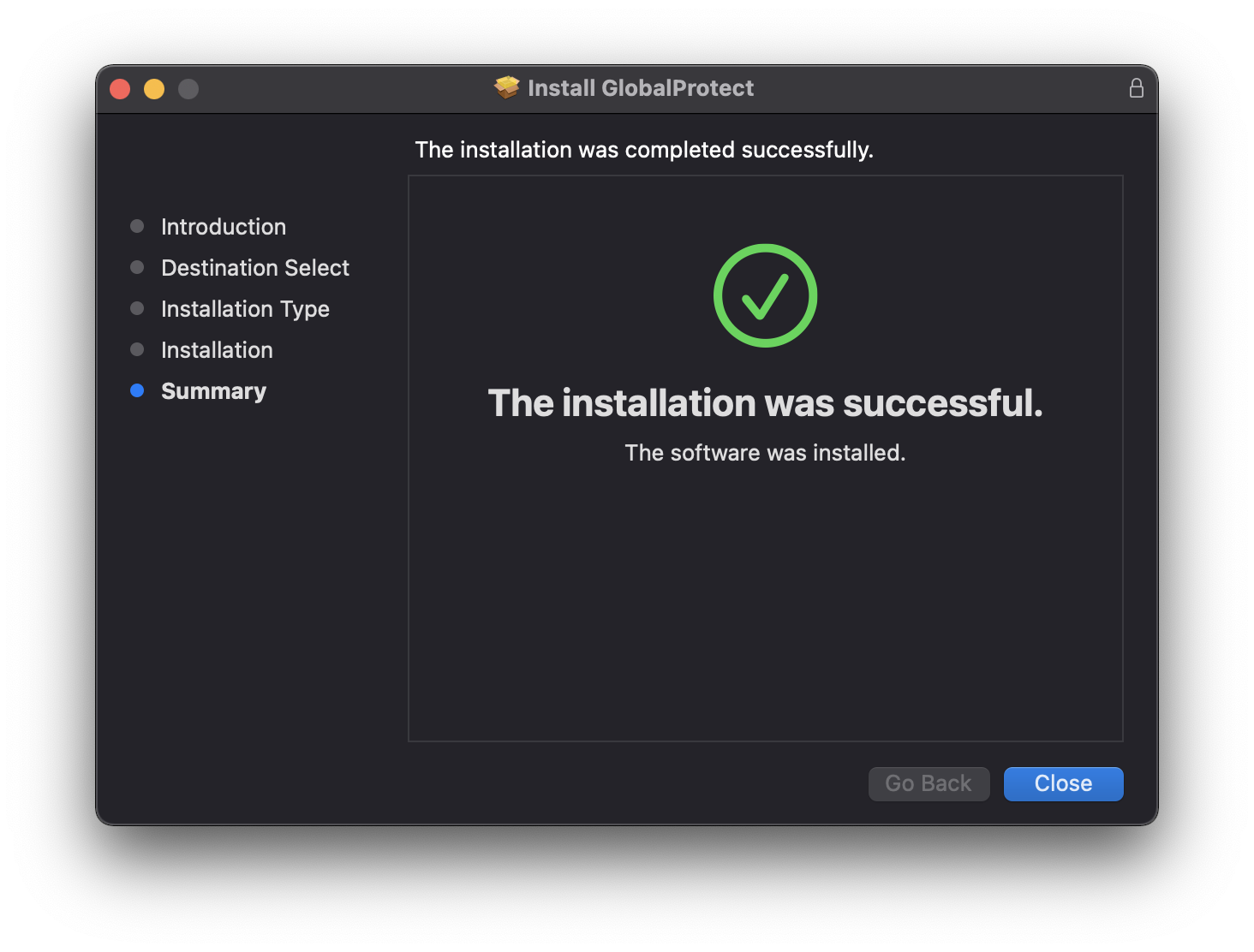 Step 6: You will be prompted with a message to decide either to keep the installer or move it to the trash. Please select upon your convenience.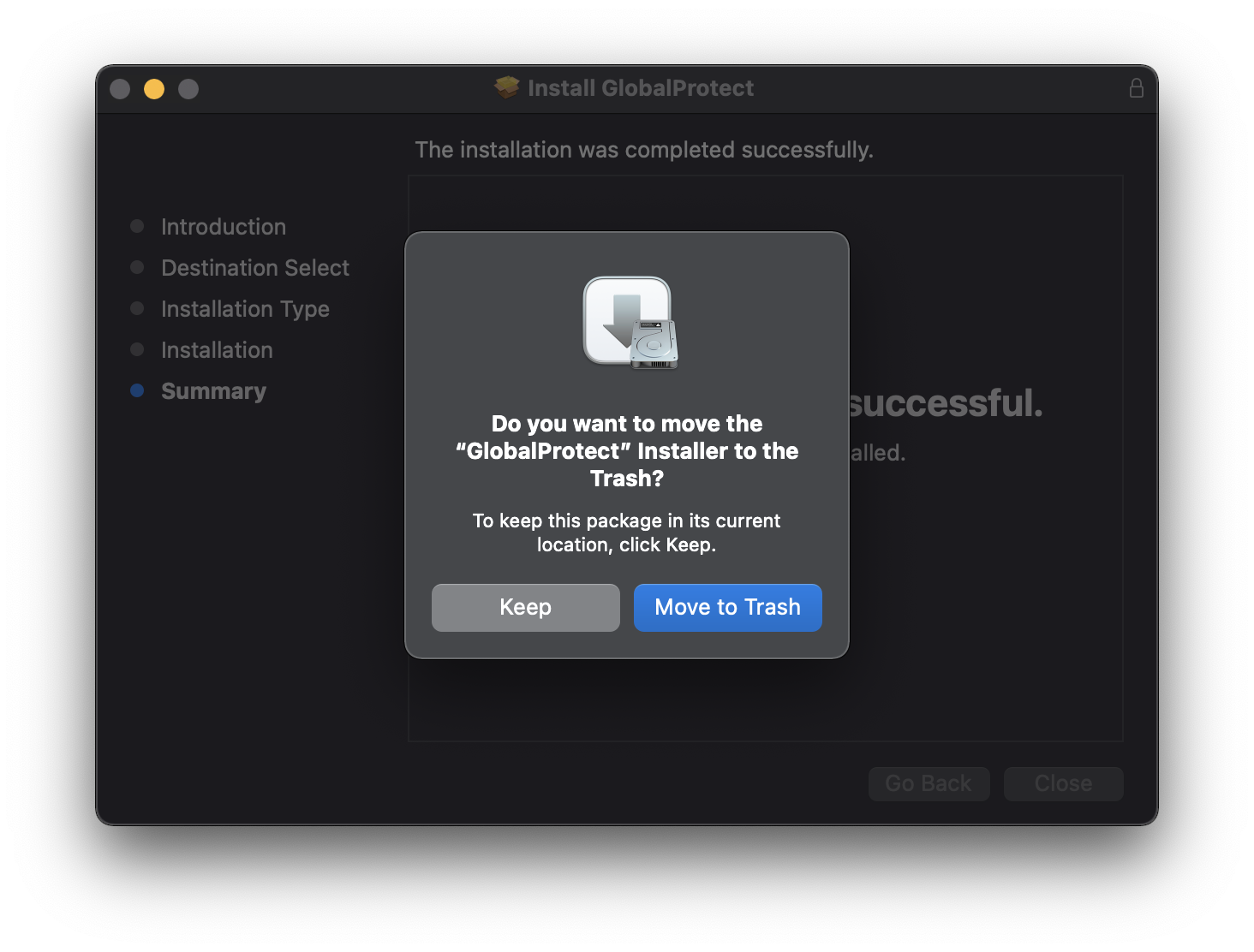 Step 7: Another window will be prompted to allow the GlobalProtect extension. Click on "Open Preferences".


Step 8: Go to "System Preferences. Click on "Security and Privacy".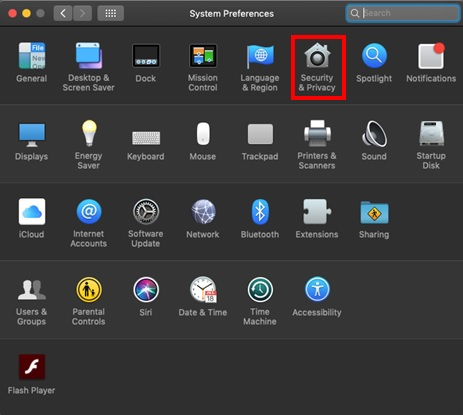 Click on the Lock and enter your MacOS user's password or scan your Touch ID. Then, click on "Allow".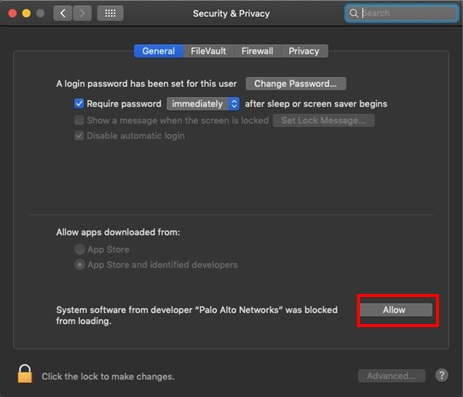 Step 9: Click on the grayed Globe sign in the top bar and enter vpn.aus.edu in the empty bar and then click on "Connect"


Step 10: Then, enter your AUS credentials and click on "Sign In"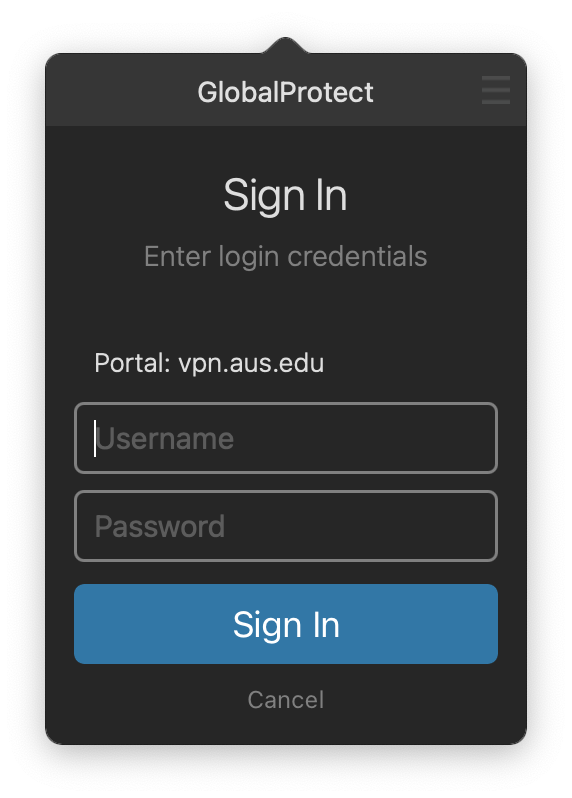 Step 11: Upon a successful sign in, a welcome window will pop up and a GlobalProtect Update which should be ignored as it is an older version. Therefore, click on "No"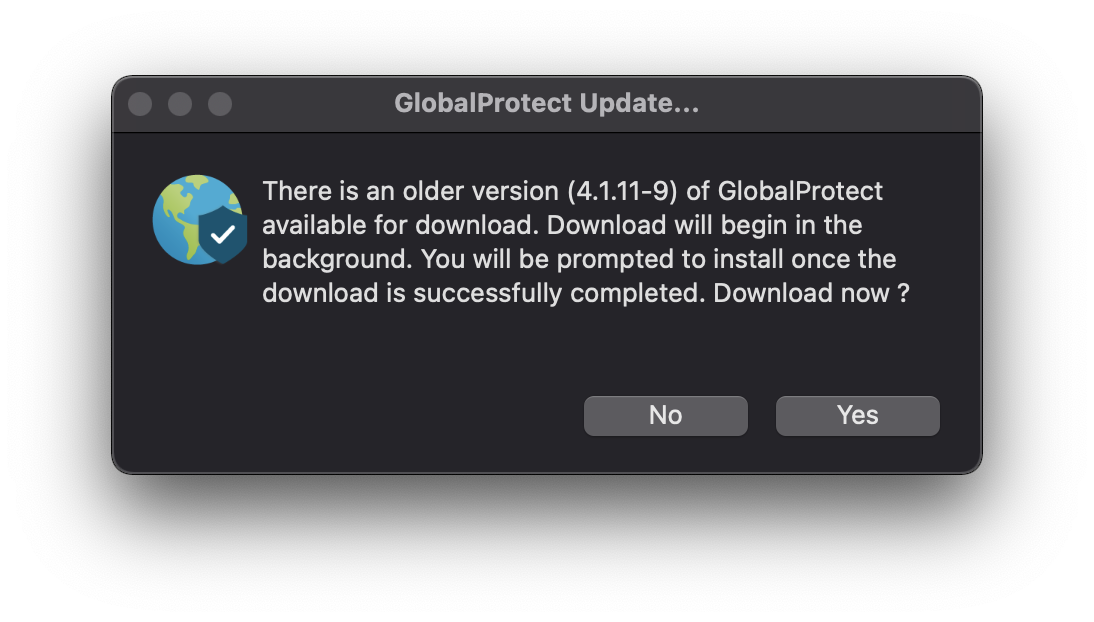 Step 12: Press on the "Do not show this again" check box in the bottom right of the below screenshot