Posted on: 28 April, 2015 - 14:43
Step 1: Login to http://mailspot.aus.edu (for faculty and staff members) or http://studentmail.aus.edu (for students)
Step 2: Click on the "Preferences" tab on the top and select the "Mail" option on the left side menu, as shown in the screen shot below.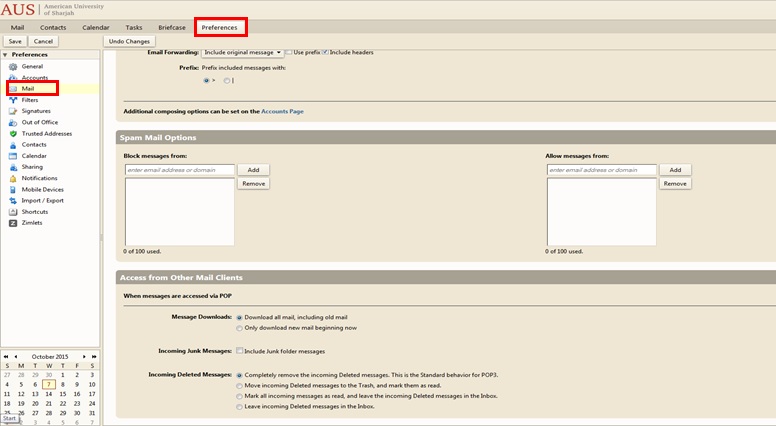 Step 3: Scroll down to "Spam Mail Options" and enter the complete email addresses in the appropriate selections, either Block Messages from or Allow Messages from and click "Save" on the toolbar to save your changes.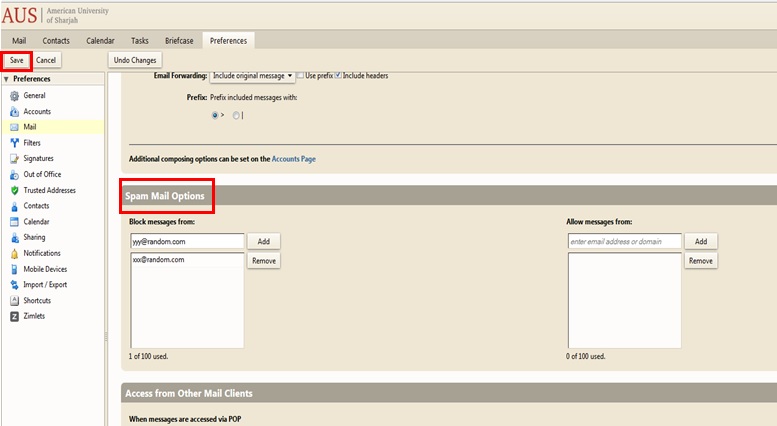 NOTE: Using the blocked sender lists deletes the message before it reaches your Inbox. This means we have no way to recover any of these messages. So please be very careful when using this feature.