Event Date:
Friday, October 11, 2019 -

05:00

to

09:00
Brief
 
The ICT & IT security department will perform Systems enhancement on the authentication services on Friday, October 11th.
During the transition, AUS community will not have access to Email authentication for up to 4 hours. Any user who is already logged in to email will not be affected by the downtime. Other services authentication listed below will also be affected by this Transition.
 
Services Affected
What will change
Currently, when you try to login to the services above, you see the following page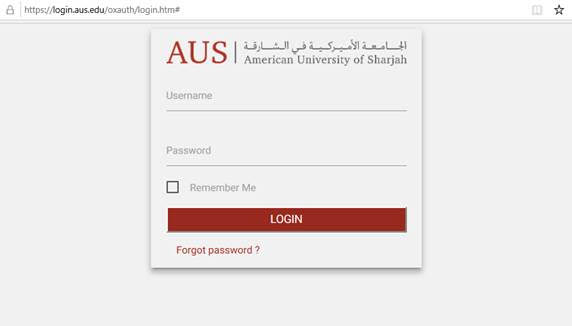 After the transition, the page will look like this: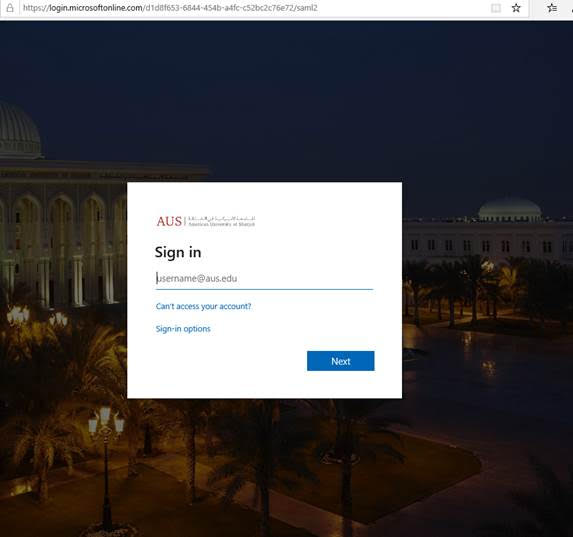 Enter your username as [email protected] (@aus.edu is required for all users, including Alumni) and click next. Enter your AUS password on the next screen and click "Sign in". 
 
Instructions will be uploaded on ITFAQ: https://itfaq.aus.edu/faq/e-mail 
Outage Date / Time
Friday, October 11th, 2019 from 05:00 am to 09:00 am
Outage Purpose:
Changes to authentication services for Gmail and other cloud applications. The transition will bring availability and security improvements to AUS infrastructure and services
Notes and Contacts:
If you have any questions about this or any other message - contact the AUS IT Service Desk ([email protected] or x2121) or call your local technical support staff for verification and guidance.
REMEMBER - The ICT and IT Security department will never ask for your password via email or over the phone.