Posted on: 12 May, 2015 - 09:23
Step 1: Go to http://pharos.aus.edu. 
This link is only accessible from within campus.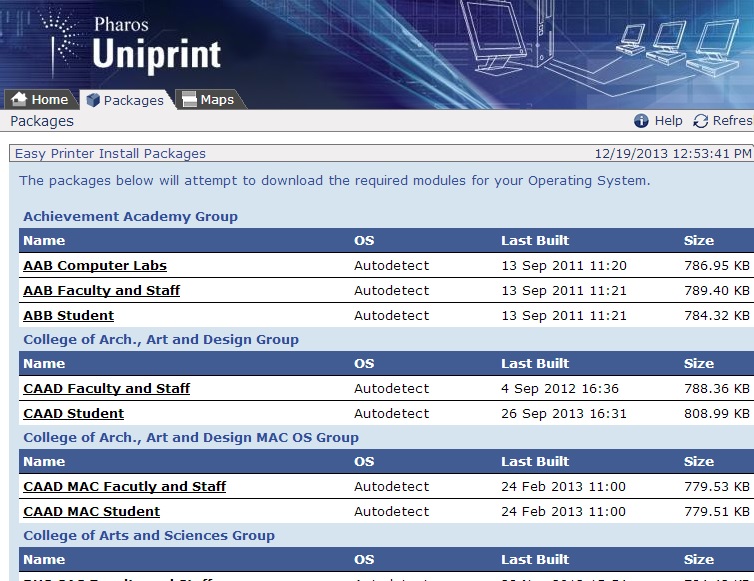 Step 2: Click on the package after your building/ building floor/ building room. The package will automatically be downloaded onto your laptop. Please note that any package with a name containing Student is for printers which students, faculty and staff can use, including printers in the computer labs.  As for the packages with a name containing Faculty and Staff on it is restricted to faculty and staff. 
Any printers students can use are only accessible by students who are active and are registered for the current semester.
Step 3: Click on the .exe file and run it using Administrator mode. 
These packages are only for Windows OS. Both 32 and 64 bit Windows laptops are supported unless stated otherwise. Only the print packages for the CAAD building are for Mac OS. 
Step 4: Click on "Install" and wait for the package installer to finish installing all the required drivers. This may take several minutes.
Step 5: When printing a document, click on the printer name drop down menu. A list of all the printers included in this package will be displayed. Pick the printer required and print.
NOTE: There are no issues with having multiple packages installed on the same laptop, and they automatically get updated.