Posted on: 14 May, 2015 - 08:58
Step 1: Visit the following link https://vpn.aus.edu. Once the page is loaded  you will need to Log in using your AUS credentials.
Step 2: After logging in, the page will provide you with multiple download options. You will need to choose the one which is for your Operating System. Note that in general, for AUS Laptops, the option is Windows 32bit.

Step 3: Double-click on the downloaded file. The following window will open. Click on "Run".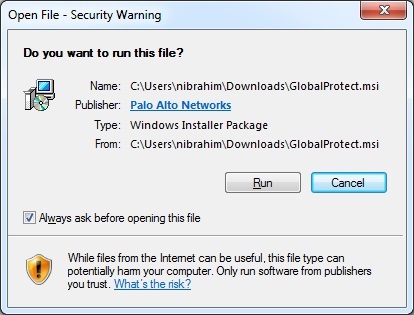 Step 4: For the next few Windows, click on "Next" (as shown below) for the installation to begin.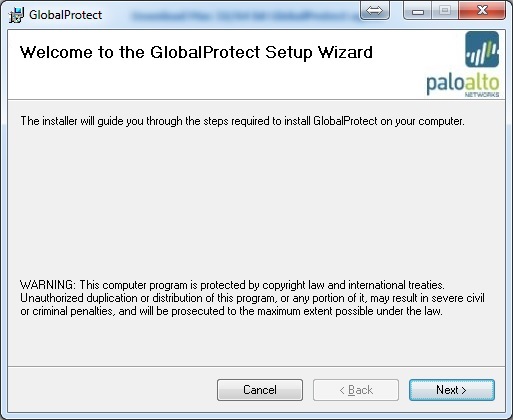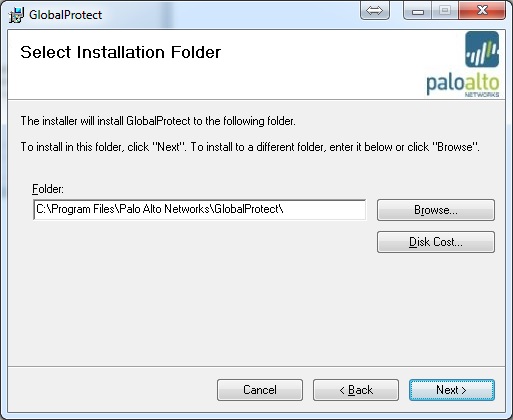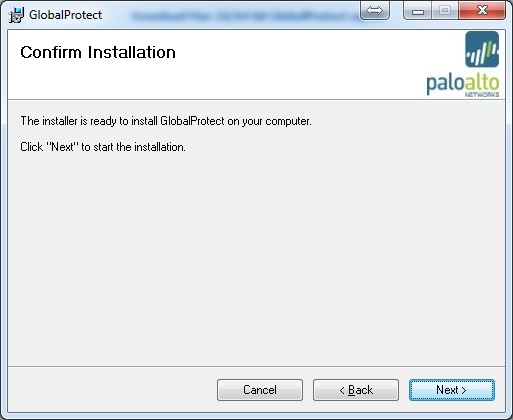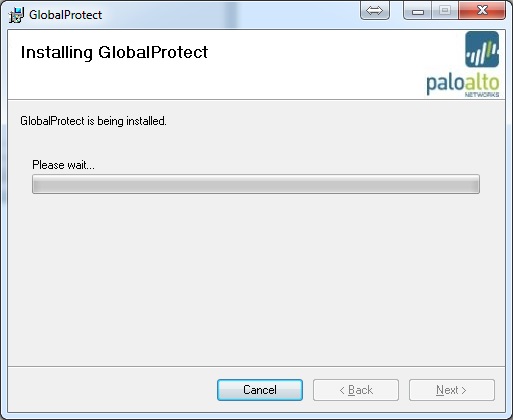 Step 5: Once the Installation is completed, click on "Close".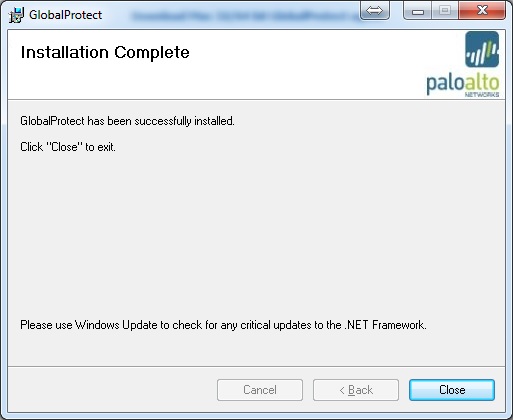 Step 6: The VPN software will ask for your AUS credentials. Enter your AUS username and password and make sure to set the Portal to vpn.aus.edu and the Remember Me option is checked. Click on Apply.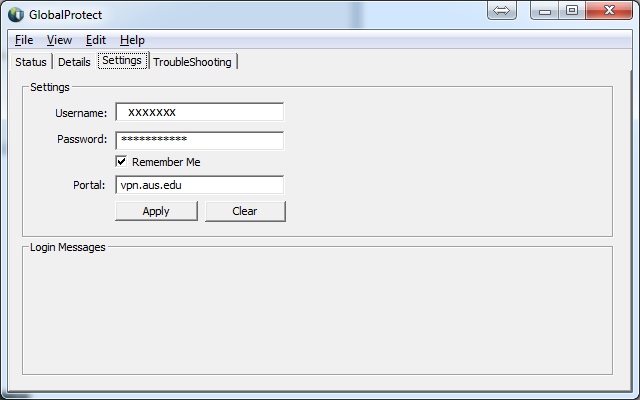 Step 7: On the bottom right corner of the taskbar, a small globe-like icon will appear with a red "x" on it. This indicates that the VPN is not active.

Step 8: To connect to AUS VPN network, right-click on the globe-like icon on the taskbar and choose "Connect".

Step 9: To disconnect from the AUS VPN network, right-click on the icon and choose "Disconnect".