Posted on: 14 May, 2015 - 10:36
Step 1: Visit the GlobalProtect Portal page:  https://vpn.aus.edu. Once the page is loaded you will need to Log in using your AUS credentials.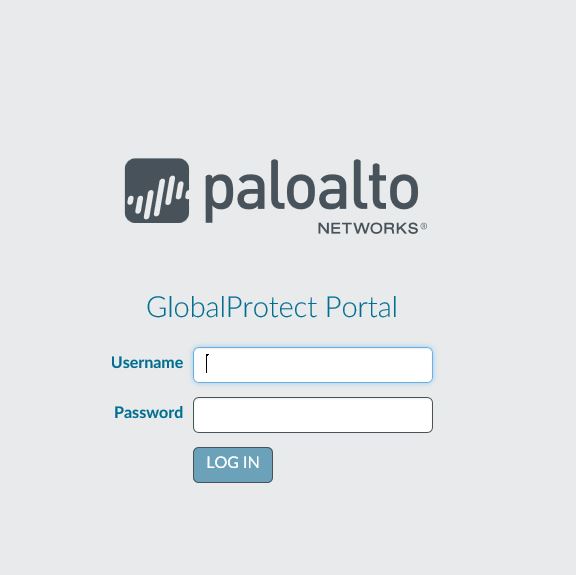 Step 2: After logging in, the page will provide you with multiple download options. Click on "Download Mac 32/64 bit GlobalProtect agent".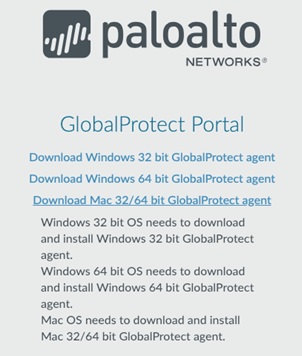 Step 3: Double-click on the downloaded file and the following window will open. Click on "Continue".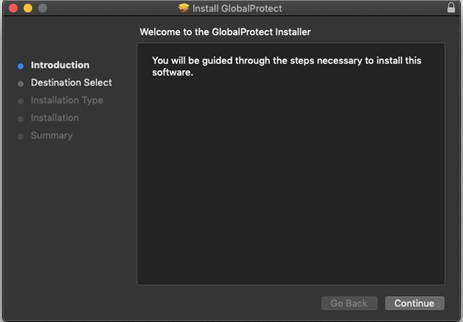 Step 4: Click on "Continue" for the next few windows until you reach the "Destination Select" window. Click on "Install" and follow the steps as shown below in the screen shots.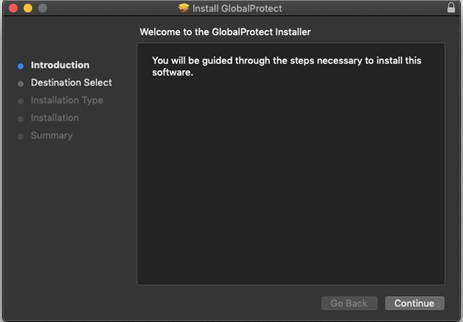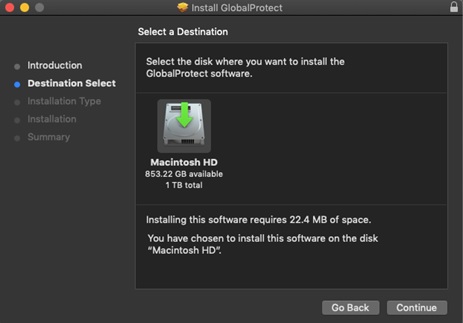 Ensure "GlobalProtect" and "GlobalProtect System extensions" are checked
Click "Continue".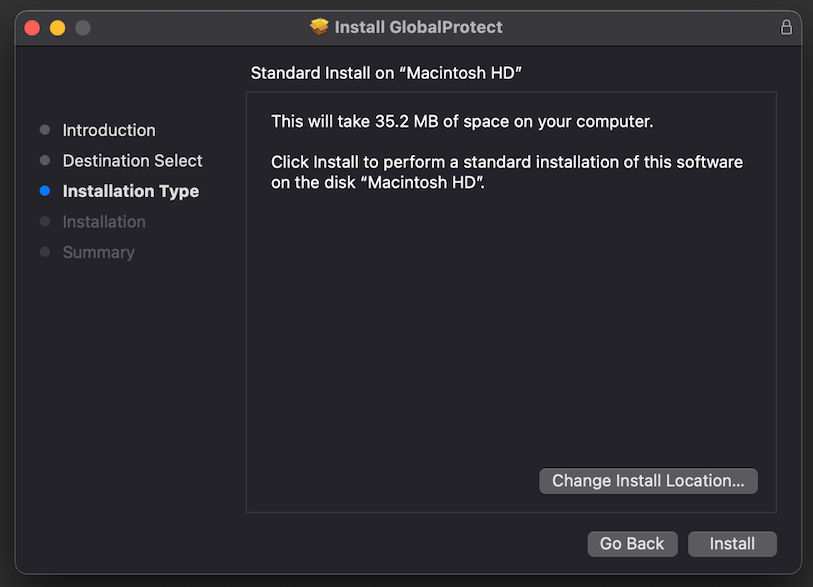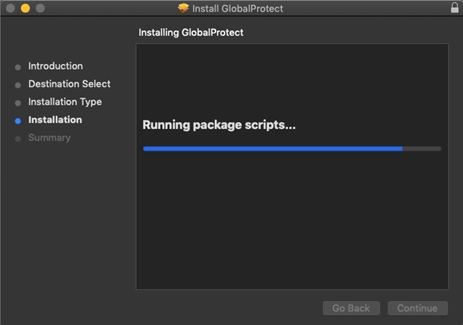 After a few seconds, the installation will be completed. Click on "Close".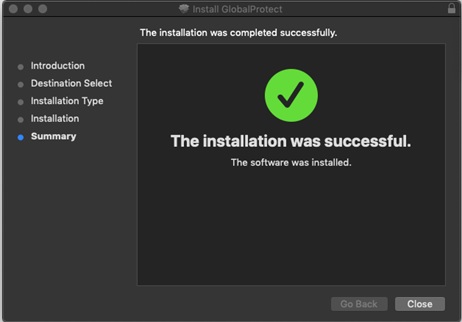 You will be prompted with a message to decide either to keep the installer or move it to the trash. Please select upon your convenience.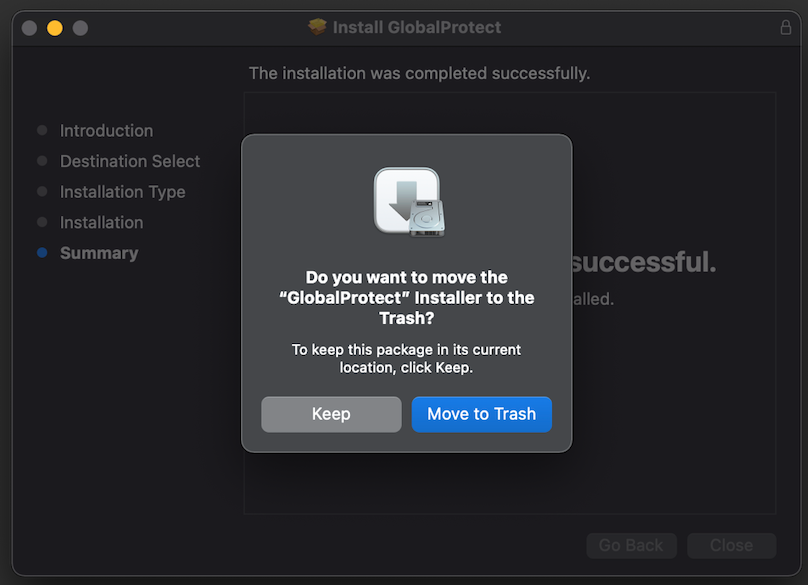 Another window will be prompted to allow the GlobalProtect extension. Click on "Open Preferences".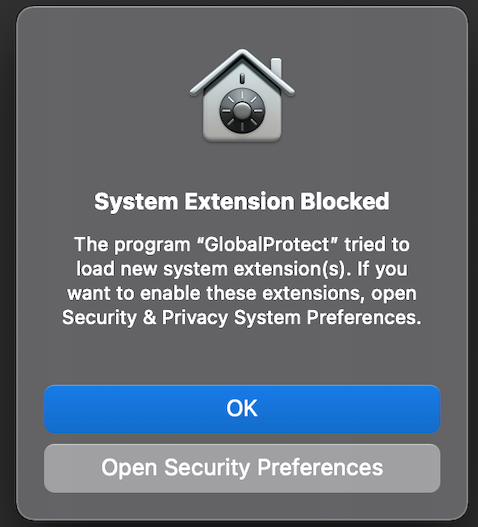 Step 5: Go to "System Preferences. Click on "Security and Privacy".
Step 6: Click on "Allow" to unblock the loading of Palo Alto Networks.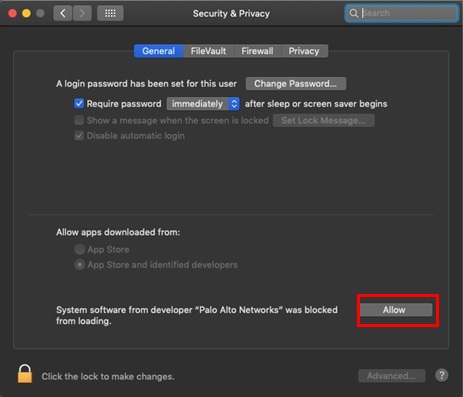 Step 7: Set the Portal address to vpn.aus.edu . Click on "Connect".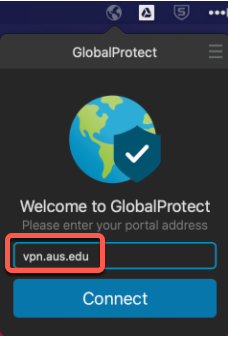 Step 8: Enter your username with @aus.edu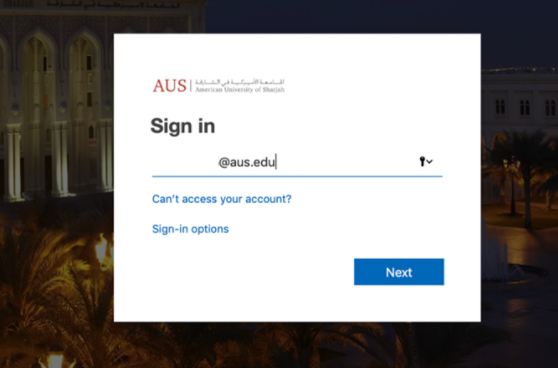 Enter the password on next prompt
Click Sign in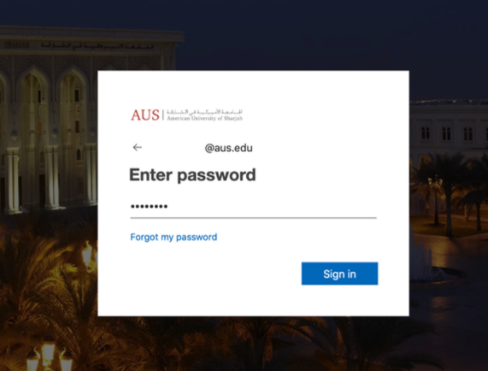 Step 9: Press on the "Do not show this again" check box in the bottom right of the below screenshot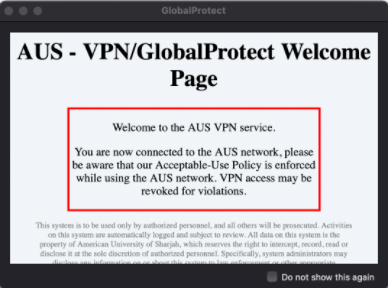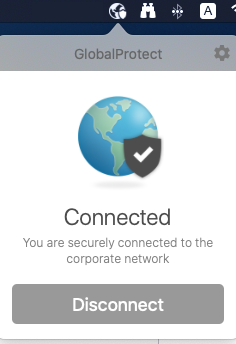 Step 10: To disconnect from the AUS VPN network, click on the icon and choose "Disconnect".