Posted on: 6 August, 2015 - 11:06
Step 1: Sign onto the computer. Double click the Lockdown Browser Lab Icon on the Desktop. It will look like the icon shown below.
 
         

Step 2:  Sign into iLearn.
Step 3: Accept the "Privacy Cookies and Terms of Use".
Step 4: Choose your Class from your courses, click on the content area where the exam is waiting for you, and click on the exam itself.
 
Step 5: Click Begin on the exam.

Step 6:  Enter the password.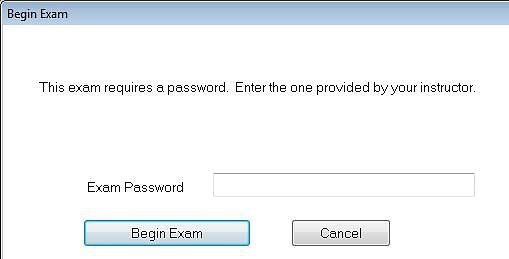 Step 7:  To Submit your exam, you must be on the last question on the exam, then click on "Save and Submit".
Tips:
If you encounter an Access Denied error, click Cancel. You may then continue your exam normally. If you clicked Login instead of Cancel, you must wait for a proctor to help you.

If your computer seems to stop working, have patience. If there is no response in a minute or more, try pressing the Refresh button which looks like: 

Every time you move from one question to the next, the exam saves. You do not need to press the save button, unless you have been working on an essay question for a while.
It is a good idea to open the Question Completion Status.

       o How you are progressing on the exam.
       o How many questions you've answered.
       o How many you have left to go.
Questions with a small white paper-icon are those you've already answered.