Posted on: 10 August, 2015 - 11:27
Step 1: Click on the wireless icon. The icon is located on your taskbar, top right corner. And then choose the "Open Network Preferences" option.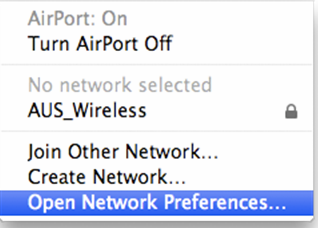 Step 2: Once the below window is shown, click on the "Advanced…" button.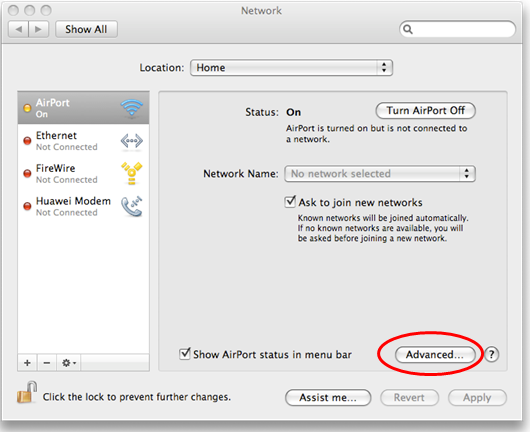 Step 3; Click on the "+" button, in order to add a new Wireless network.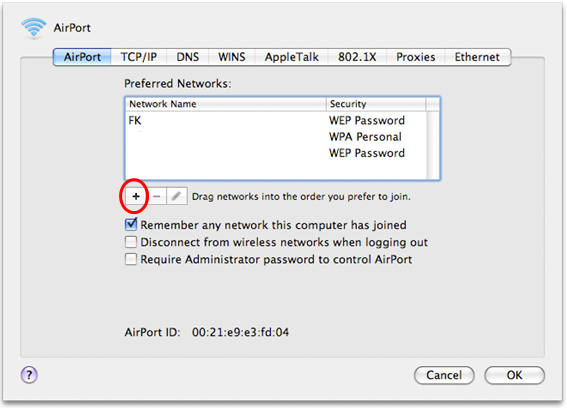 Step 4: In the Wireless network information window which should appear next, use the configuration settings as shown below. Make sure that the Security type is set to "WPA2 Enterprise".

Step 5: Once you have chosen the correct Security settings, the window should change to look like the one below. Enter your AUS credentials and keep the 802.1X on Automatic and the Remember this network option checked. Then click on "Add".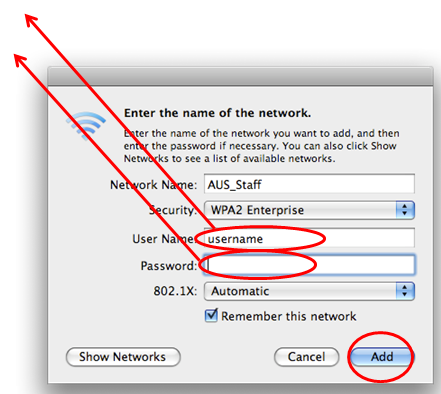 Step 6: The configured AUS_Staff network should be added to the preferred networks list. Click on "OK" to go back to the network window.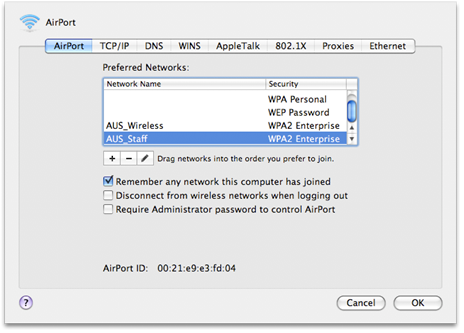 Step 7: For the Network Name option choose "AUS_Staff" and then click on Apply button.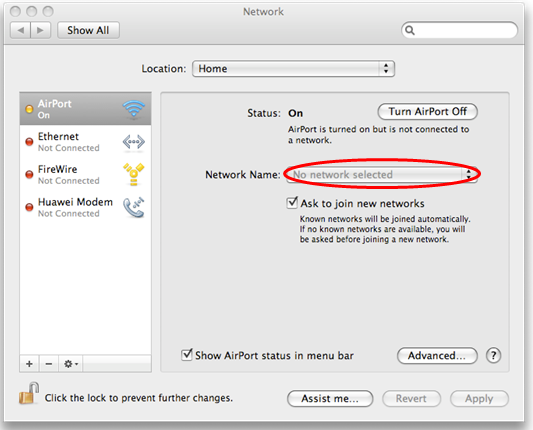 Step 8: A Verify Certificate dialog will show, hit "Continue".

Step 9: A window will show up asking you for AUS account information. Fill the requested information and then click on "OK".