Posted on: 17 July, 2017 - 11:20
Step 1 Go to "Settings", choose "Mail", then click on "Account".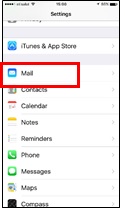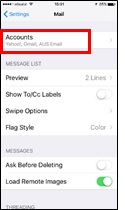 Step 2 Click on "Add Account", then click on "Google" from the list.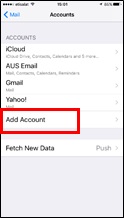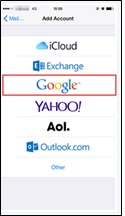 Step 3 Enter your AUS Email address (g000xxxxx@aus.edu / b000xxxxx@aus.edu), then click "Next". You will be redirected to the "AUS Login Page" where you can enter your AUS ID (g000xxxxx / b000xxxxx) and AUS Password.