Posted on: 17 July, 2017 - 12:24
Step 1  Go to the GSMMO Sync Tool (G Suite Migration for Microsoft Outlook) through: https://tools.google.com/dlpage/gappssync  and install it.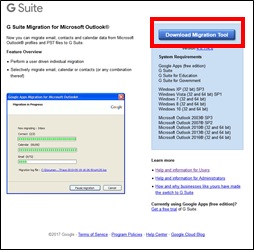 Step 2  When the installation completes, you'll be prompted to enter your AUS email address:
Step 3  You will then briefly see this message, and will be routed to a webpage to login.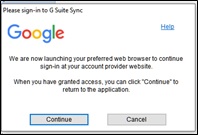 Step 4  Enter your AUS credentials (only USERNAME, not full Email address) and login.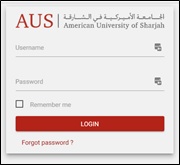 Step 5  Select "ALLOW", when the following screen appears.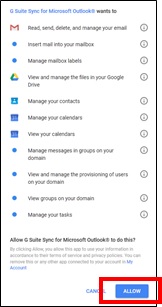 Step 6  You can then go back to the SYNC tool and select "CREATE PROFILE".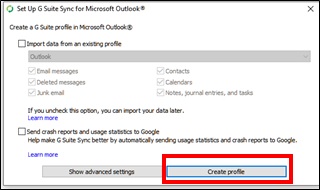 Step 7  Then, Click "Start Microsft Outlook".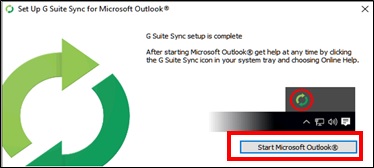 Step 8  This will Launch Outlook. You can select a name for the profile or accept the default, then Click "OK".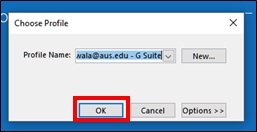 Step 9   This will start the Sync. Keep an eye on the Progress bar, once the sync completes all three fields, "Google Contacts", "Google Calendar" and "Google Mail" will say "Synced".