Posted on: 18 March, 2018 - 08:53
Step 1: Make sure you have turned on your wireless switch.
Step 2: On your desktop, click on "Start", search for "Control Panel", then click on it.
Step 3: In the Control Panel, select "Network and Internet".
Step 4: Under Network and Internet, select "Network and Sharing Center".
Step 5: Next, click on "Set up a new connection or network".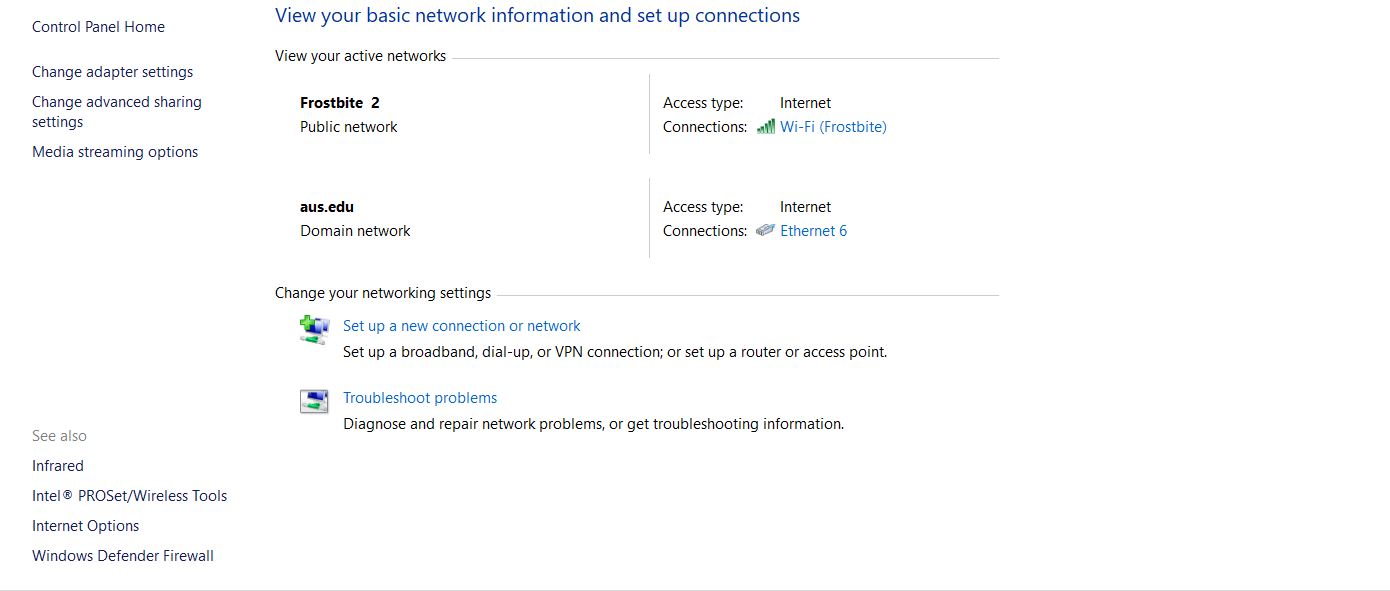 Step 6: Next, click on "Manually connect to a wireless network".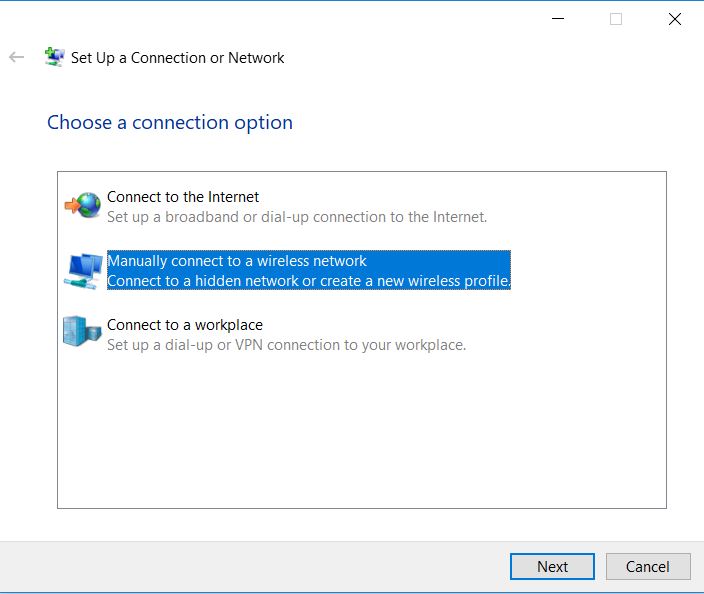 Step 7: Fill out the information about the new network to be created as shown below and click on "Next". Make sure that "Start this connection automatically" is checked.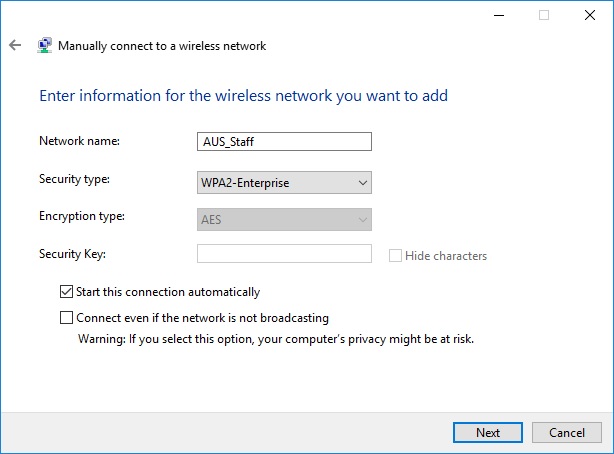 Step 8: After adding the new network, click on "Change connection settings".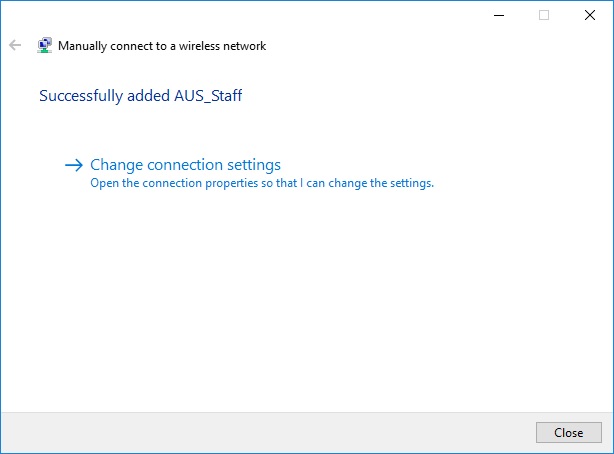 Step 9: In the "AUS_Staff Wireless Network Properties" window, click on the "Connection" tab and check all the boxes as shown below.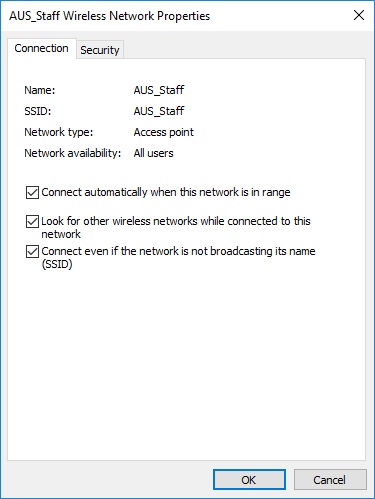 Step 10: Next, under the "Security" tab make sure that the "Network Authentication Method" is chosen as "Microsoft: Protected EAP (PEAP)" and click on the "Settings" button.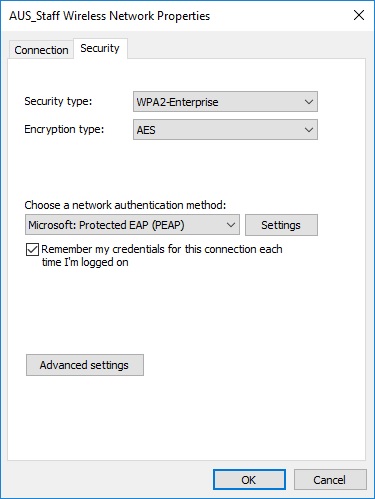 Step 11: In the next window, check "Verify the servers identity by validating the certificate". Under "Trusted Root Certification Authorities" check "AddTrust External CA Root".  Lastly, check "Enable Fast Reconnect".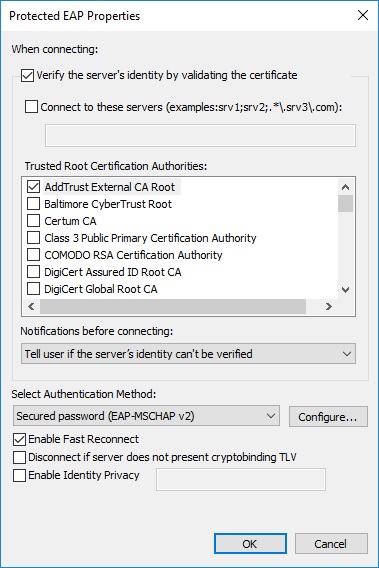 Step 12: Under "Select Authentication Method" click on "Configure". This will take you to a window called "EAP MSCHAPv2 Properties". Ensure that nothing is selected and click OK twice.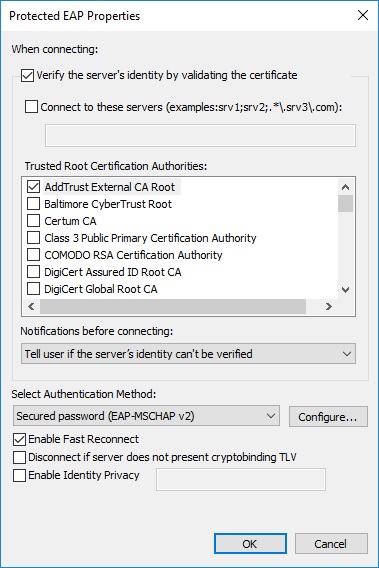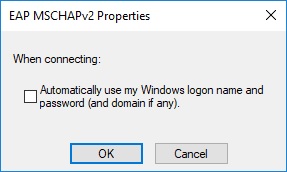 Step 13: Back at the "AUS_Staff Wireless Network Properties", click on the "Advanced Settings" button on the bottom.
Uncheck the "Specify authentication mode" option.
Check the "Enable single sign on for this network" option.
Check the "Perform immediately after user logon" option.
Click OK twice.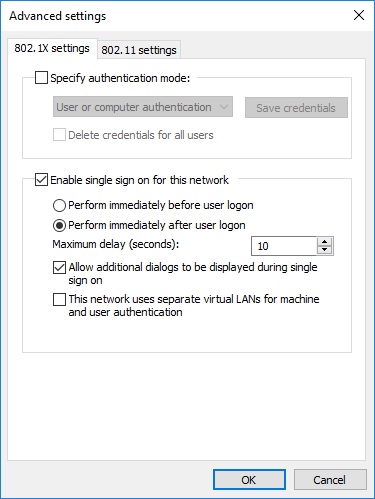 Step 14: When Windows detects the Wireless network, a balloon pops up (near the clock on the task bar). Clicking on this opens a window that prompts for a Username and Password. Enter your AUS Username and Password and click OK.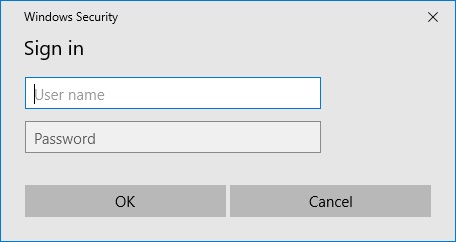 Step 15: If another window pops up, click on "Connect". You are now connected to AUS_Staff.