Posted on: 17 July, 2018 - 12:11
Step 1: Log onto your email http://email.aus.edu  (for staff and faculty) or https://studentmail.aus.edu for (students).
Step 2: Click on Google Apps and then on the Calendar.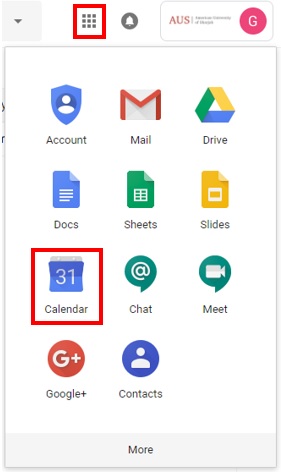 Step 3: Point on the calendar you would like to share, then click on Options (the three vertical dots) for that calendar and click on Settings and Sharing.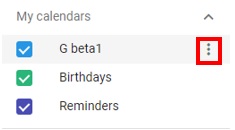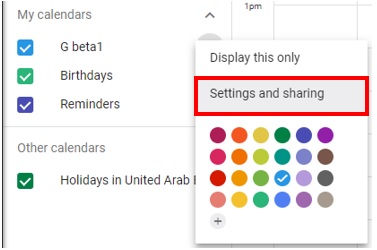 Step 4: On Settings page, under the Share with specific people tab click on ADD PEOPLE.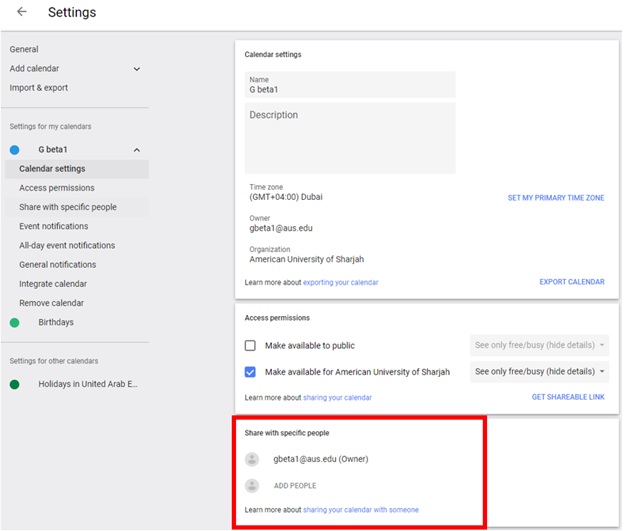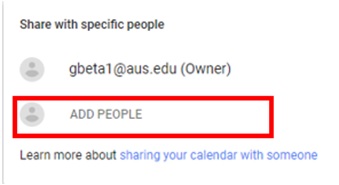 Step 5: A "Share with specific people" window will pop up. Enter email address of a person that you would like to share the calendar with and pick the role you would like that person to have over your calendar and then click on SEND. This will then send a confirmation email to the person whose email address you entered.