Posted on: 3 August, 2018 - 18:01
Step 1: Open Apple mail from "Applications".
Step 2: Go to "Mail" and click on "Accounts" .


Step 3: Select "Google" from the list: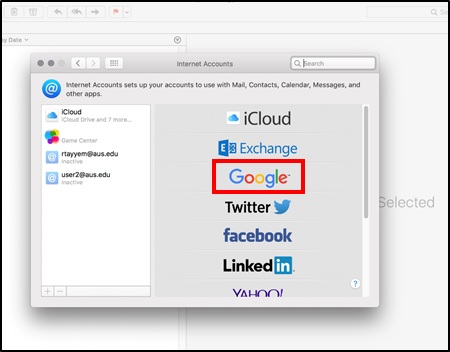 Step 4: Enter your AUS email address (xxxx@aus.edu) in the sign in box and click "Next":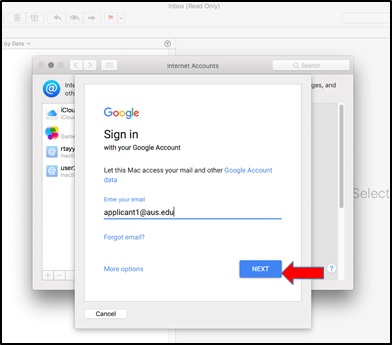 Step 5: You will be redirected to the AUS Login page, please enter your AUS ID only and password and click "Login":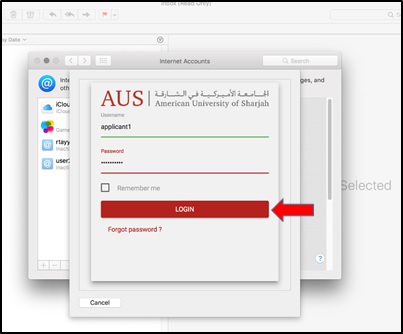 Step 6: You can select to sync your Mail, Calendar, Contacts, etc or leave all checked as default and click "Done":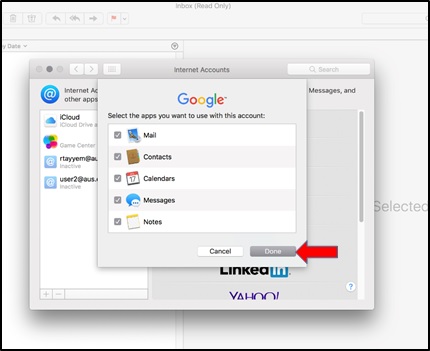 Step 7: This will begin the sync and download of your AUS emails, the completion time will depend on how many emails you have and how large each one is. You can monitor the progress in the bottom Left hand corner.