Posted on: 20 September, 2018 - 12:44
Google Drive File Stream allows you to stream your Drive files directly from the cloud to your Mac or PC, freeing up disk space and network bandwidth.
Because Drive files are stored in the cloud, any changes you or your collaborators make are automatically updated everywhere. You'll always have the latest version.
Step 1: When you are logged into your email, open your Google Drive.
Step 2: On the top right corner of the screen, select the "Settings" icon.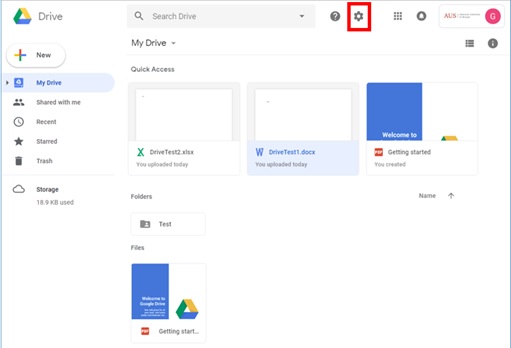 Step 3: Select "Get Drive File Stream for MAC".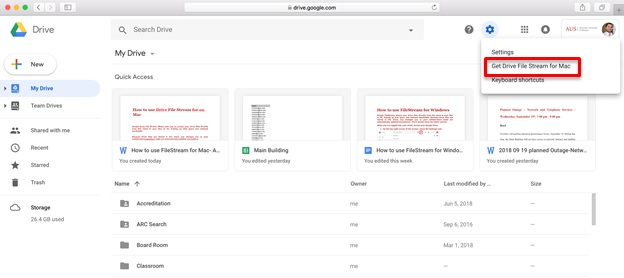 Step 4: You will be redirected to the page shown below. Under "Download and install Drive File stream", select  "DOWNLOAD FOR MAC".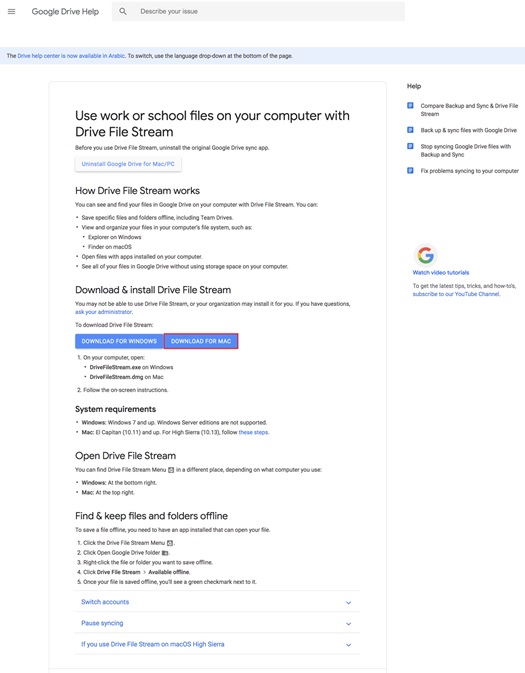 Step 5: An executable file will be downloaded. Once completed, click on the file "googledrivefilestream.dmg".

Step 6: A window will pop up with the installation package "GoogleDriveFileStream.pkg", double click on it to start the installation.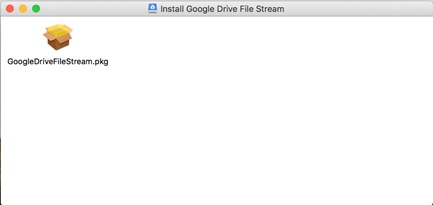 Step 7: The installation window will appear, click on "Continue".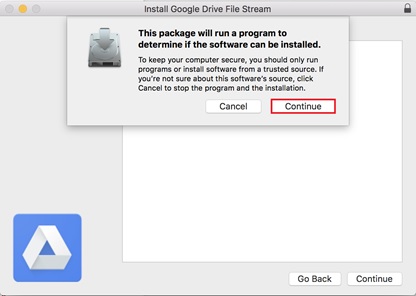 Step 8: Click on "Continue" to proceed with the installation.
Step 9: Click on "Install".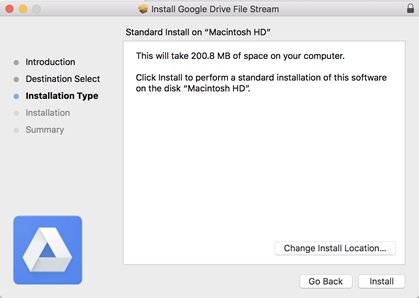 Step 10: You will be prompted to enter your local machine credentials. Once entered, click on "Install Software".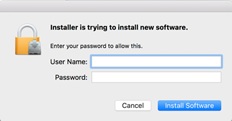 Step 11: By this step your installation is completed. Click on "Close".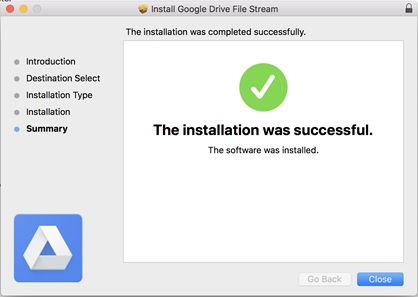 Step 12: Then, you will be asked if you want to move the installation file to the trash. Click on "Move to Trash" to keep your system clean.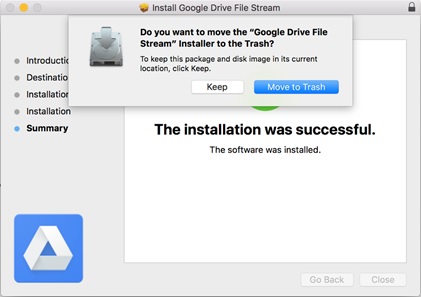 Step 13: Once the executable file is installed, a login page will pop up. Type in your AUS email address along with "@aus.edu", then click on "Next".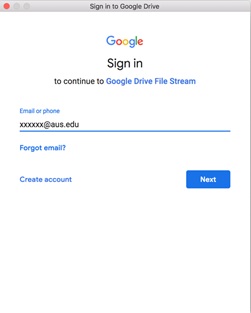 Step 14: The page will redirect you to the AUS login page. Login using your AUS credentials.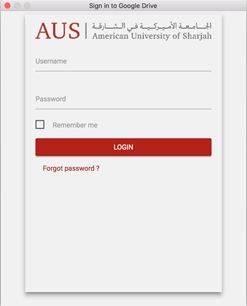 Step 15: In case you receive the message below, it means your local machine is blocking the extension. To allow it, click on "Open System Preferences".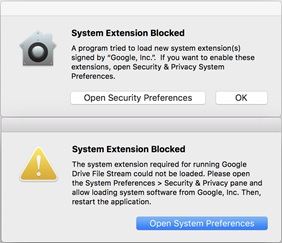 Step 16: You will be redirected to "Security & Privacy" settings. Click on "Allow".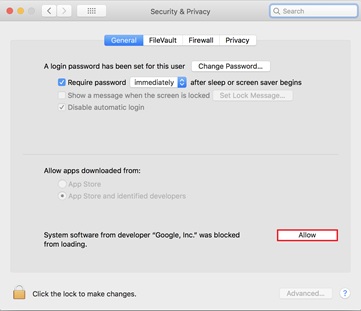 Step 17: Go to the Google Drive File Stream icon on the status menus section of the menu bar, click on it, and if you notice it is grayed out and it is not loading properly, follow the steps below:

Click on the three dots "More Options Menu" at the top right corner.
Click on "Quit".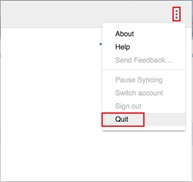 Re-open the Google Drive File Stream application. Press "command + space" on your keyboard to open the "Spotlight search". Then, type "Google drive file stream" and double click on the application.
Step 18: Again, go to the File Stream icon on the menu bar and you will notice that it is bolded now and working properly. Click on it and you will see the following status "Everything is up to date".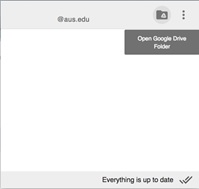 Step 19: Access to the Google Drive through File Stream will be available on "Finder" under "Devices".