Posted on: 15 April, 2019 - 11:46
Step 1: Go to Autodesk portal: https://www.autodesk.com/education/home
Step 2: Click on "Download free software".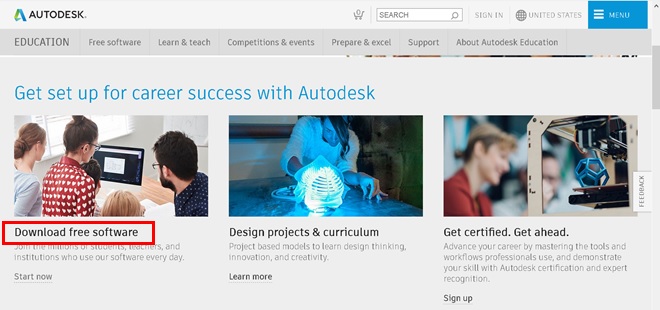 Step 3: Click on "See all products", then choose the desired software from the list, for example "AUTOCAD".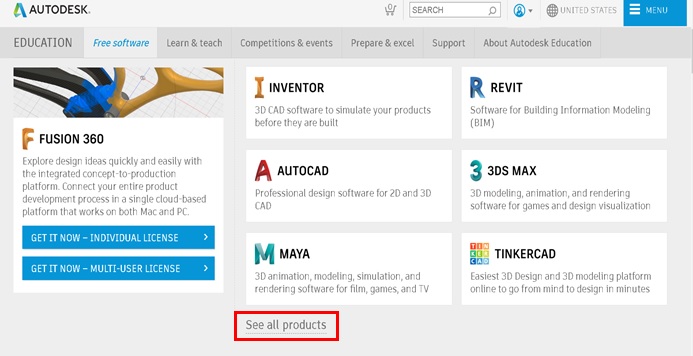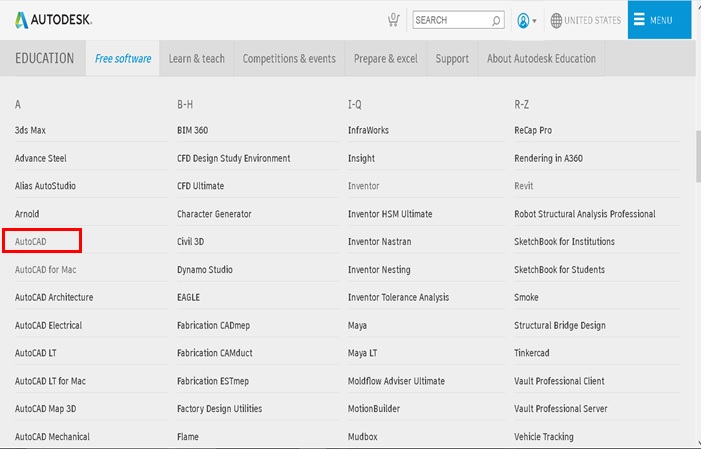 Step 4: Click on "CREATE ACCOUNT".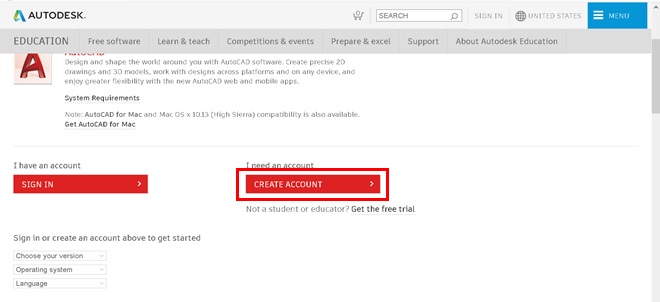 Step 5: Fill in all your information.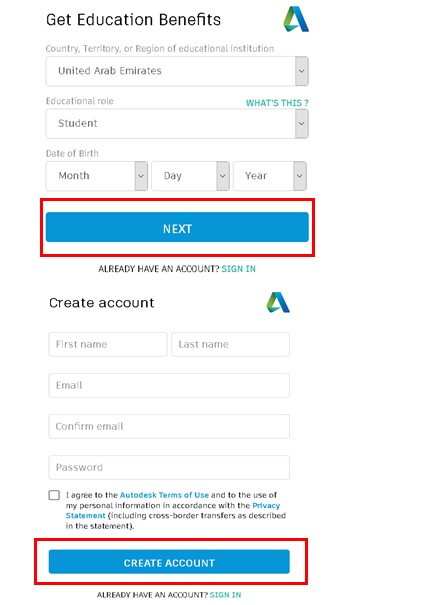 Step 6: Open your AUS mail and check the account activation link.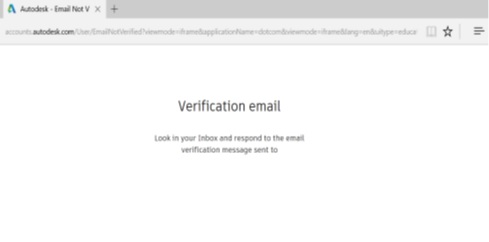 Step 7: Repeat steps 1 to 3 as mentioned above.
Step 8: Click on "SIGN IN".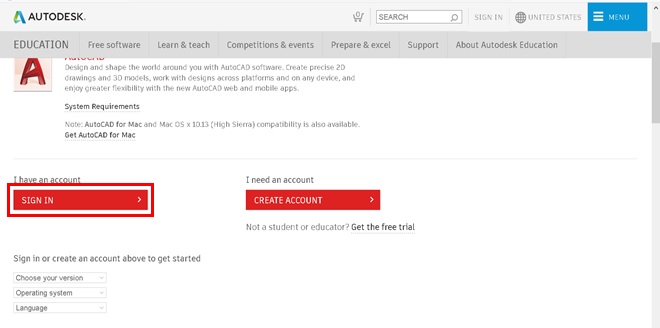 Step 9: Sign in using the account you have created.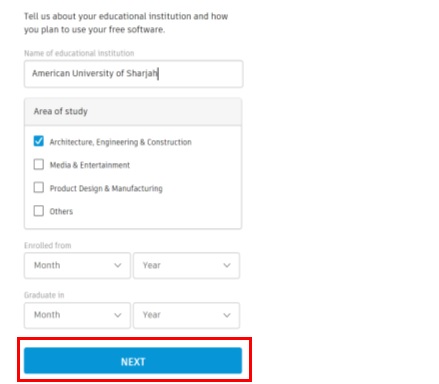 Step 10: Choose the desired Autocad version and appropriate operating system. Then scroll down and click on "Install Now".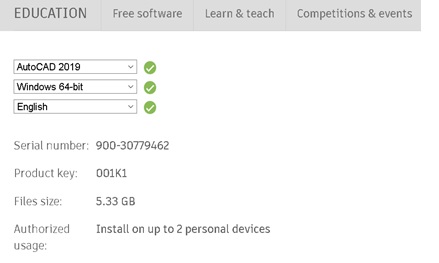 Step 11: Click on "I Accept", then "Install".
Step 12: It will prompt you to Save then Run.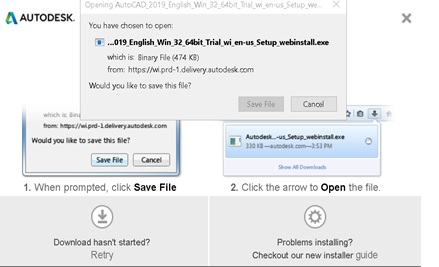 Step 13: Click on "Install".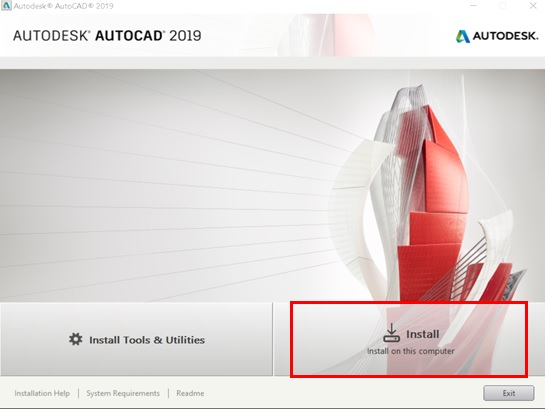 Step 14: Click on "Finish" once the installation is Done.