Posted on: 18 September, 2019 - 11:47
Symplicity Advocate is our Student Infraction Management System (SIMS). Advocate is used by the University to manage all student conduct information. The following is an overview of how to login and submit an incident.
Step 1: To access the Advocate system, please launching the following URL from any browser: https://sims.aus.edu 
Note: username should end by @aus.edu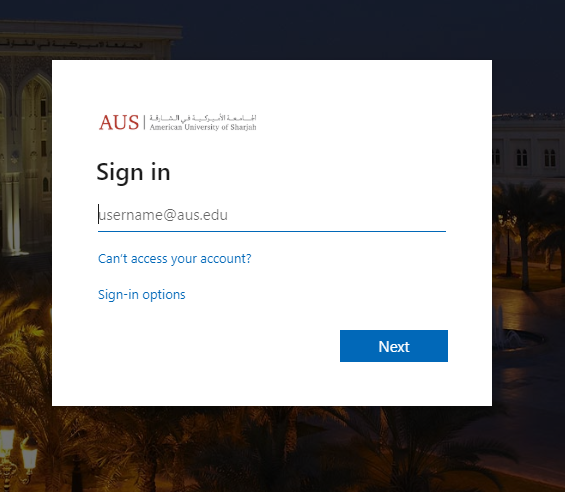 Step 2: Recommended: After successful login for the first time, please click on your name from the top right corner and click "My Profile" to complete your profile information.
Note: unless you have a valid 'digital signature', please do not use this feature.
Step 3: Click on  "Create an incident" button


Step 4: Make sure that all fields with red asterisk are filled
There are two type of violations:
Note: Academic violations will be reported by faculty only. However, Non-academic violations can be reported by faculty & staff.Note: Date & time of incident and incident description are mandatory for both types
Step 5: After submitting the form, the incident will be routed based on incident type & location/college, for example:
If "Academic" and College is "College of Engineering", then the case will be assigned to the associate dean of CEN
If "Non Academic" then the case will be routed to "Judicial Affairs" office

If you have a question or comment, please send an email to [email protected]