Posted on: 11 June, 2020 - 12:37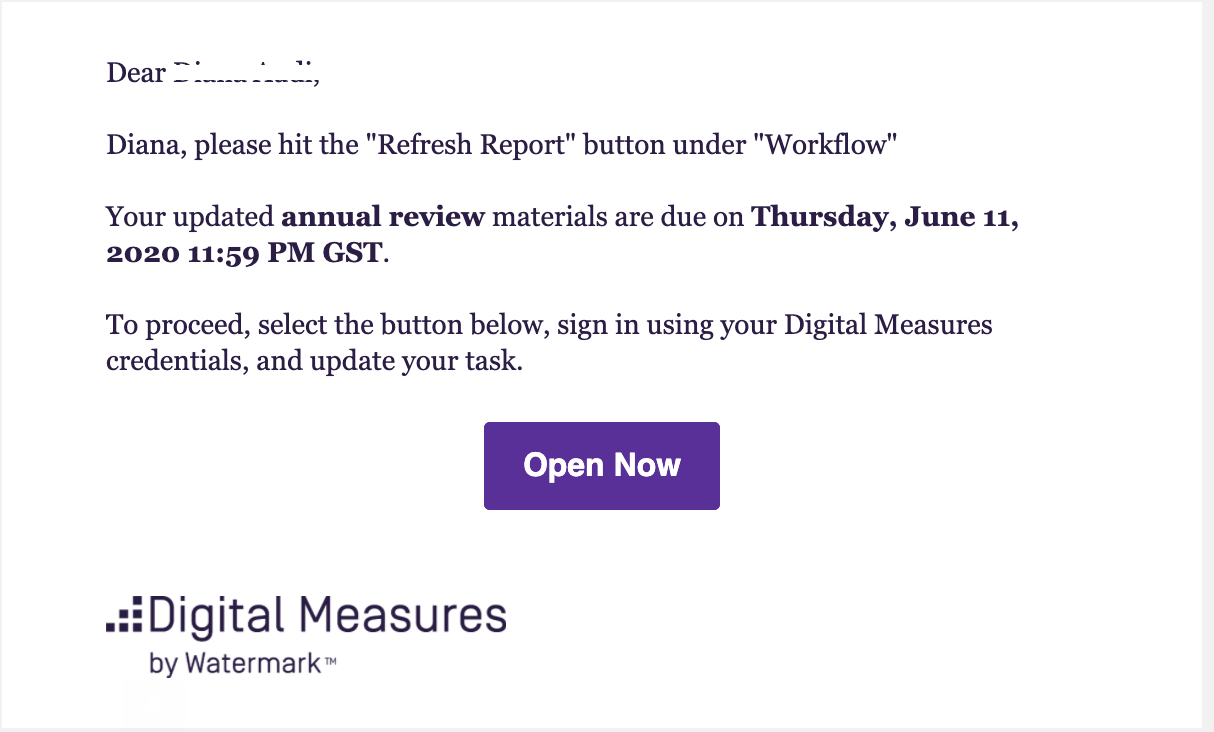 If you receive an email similar to this, it means that you may have updated certain fields in your "Activities" page and have not refreshed your report in your workflow to reflect these changes.
Please follow these steps in order to rectify the problem and avoid any issues once you submit your workflow.
Step 1: Click on Open Now from the email sent. This will direct you the Digital Measures site. You may be asked to login, please do so with your AUS credentials.
Step 2: Once logged in, click on Workflow in the top menu bar.

Step 3: Click on the Annual Review in your Inbox Area.

Step 4: Click on Refresh Report. By clicking this, your report will be refreshed with the updated information from your Activities page.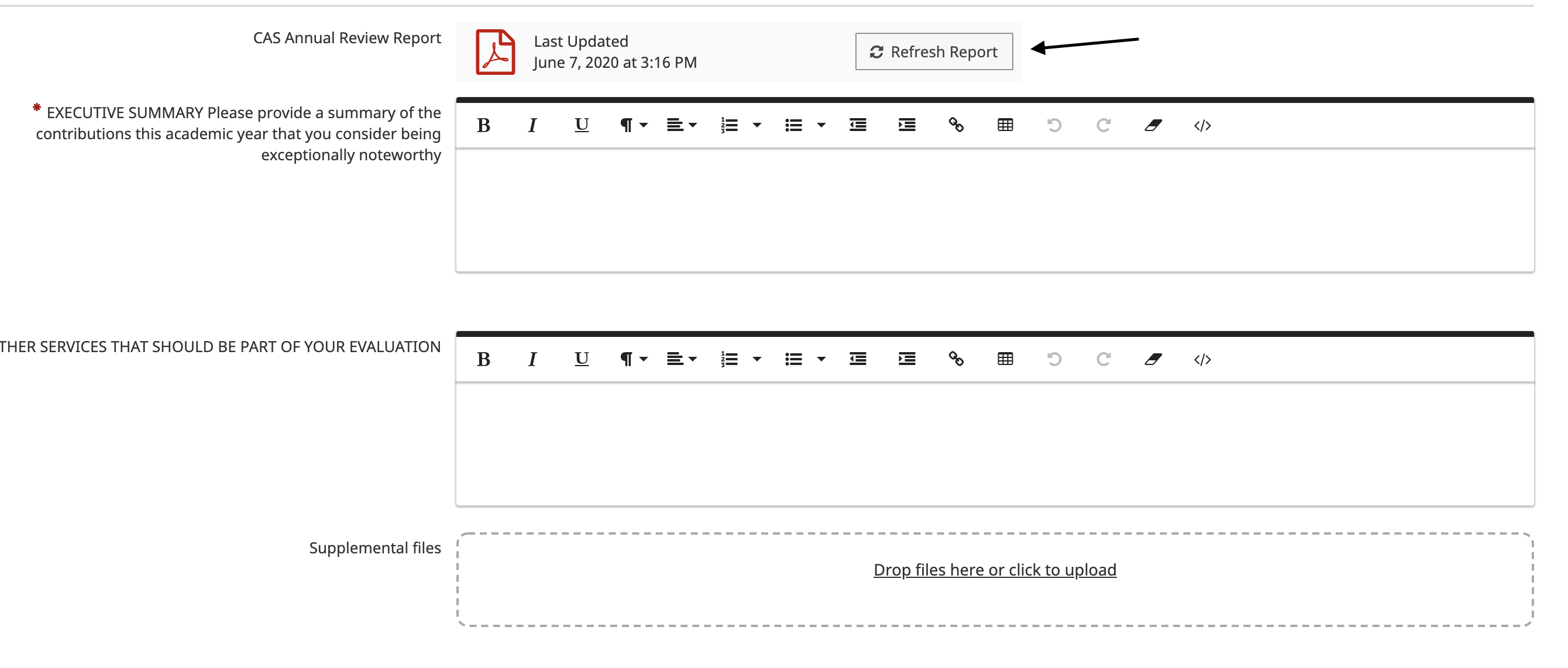 Step 5: You can now choose to submit your Annual Review to the next step or "Save Draft" to continue working on the review before sending.