Posted on: 28 October, 2020 - 11:45
Blackboard Collaborate Ultra now allows you to send multiple, up to 500, invitations at once using an Excel sheet. However, this feature is not available through an iLearn course but on Blackboard Collaborate Ultra accounts only. Follow the steps below to learn how:  
 
Step 1: Open a Microsoft Excel file to add your guest details. Name the columns as the following: 
displayName 

(required)

email

(required)

role

(optional; if left blank the system will automatically assign your guests the participant role)

moderator
presenter
participant
NOTE: It is important to use the exact headings. Any other version, such as Display Name or E-mail, will not be recognized by the system. Please see the picture provided in Step 3. 
Step 2: Before saving your file, ensure you have chosen the CSV format under File Format from the Save/Save As menu: 

Step 3: On Blackboard Collaborate Ultra, open Invitations in Session Settings and click on Import Attendees.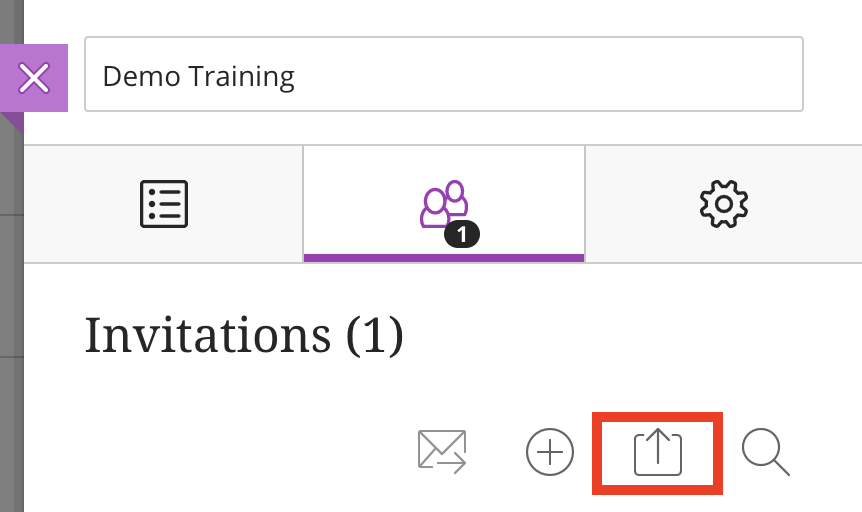 Step 4: Click on the dotted box to upload your CSV file, or drag it into the dotted box.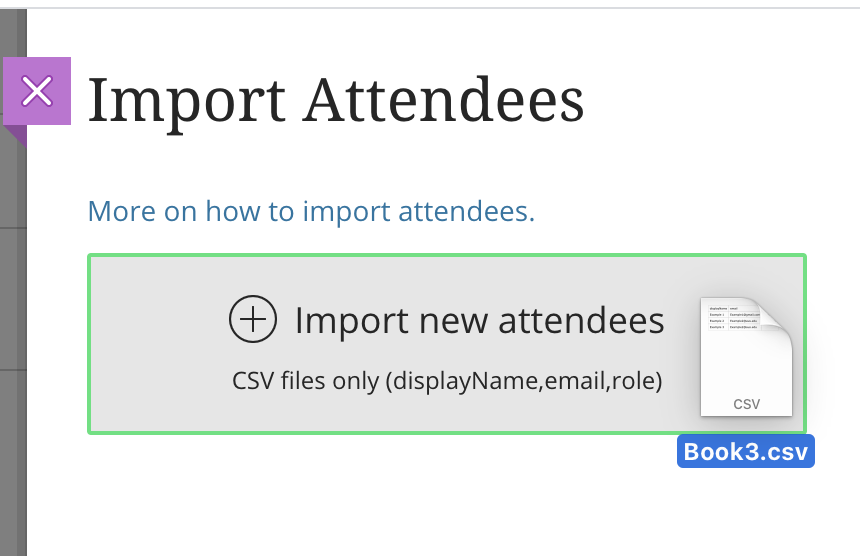 NOTE: If the box turns red, it means your file is not in .CSV format. Please follow Step 3 to convert it. 
Step 5: Review the comments from Blackboard Collaborate Ultra and click on Add to session.