Posted on: 30 March, 2015 - 08:32
Step 1: Go to Settings, then ensure that the Wi-Fi is turned on.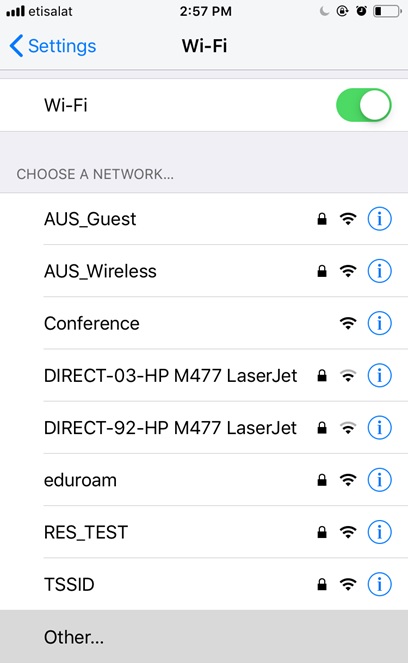 Step 2: One of the networks available there should be "AUS_Wireless"; click on it.
Step 3: Type in your username and password, then press Join.
Step 4: Press on "Trust" when the certificate pops up.