Posted on: 19 May, 2020 - 15:08
To report individual student's performance for inclusion in the course portfolios, follow the infographics provided below: 
Step 1: On iLearn, go to your selected Course Page and into the Full Grade Centre.
Step 2: On Full Grade Centre, click on Reports and then select Create Report from the drop down menu. 

Step 3: Choose the Report Settings as shown below: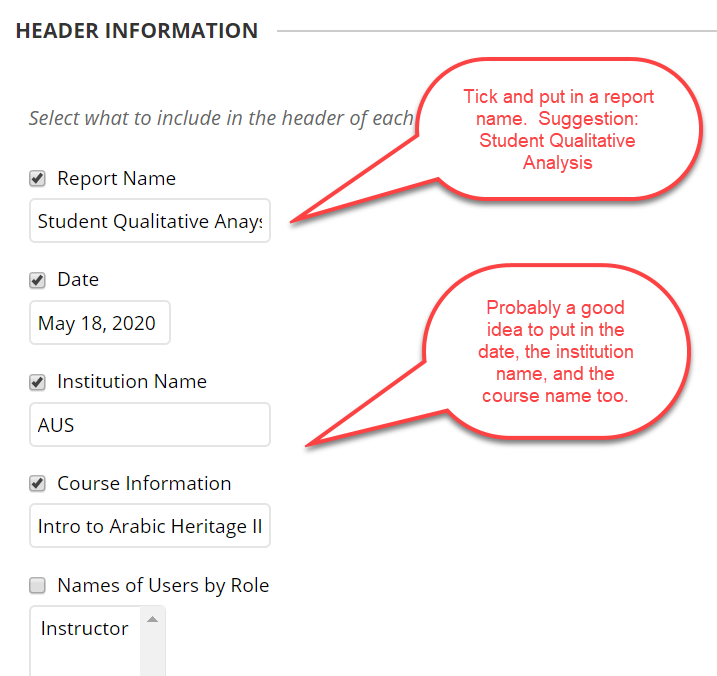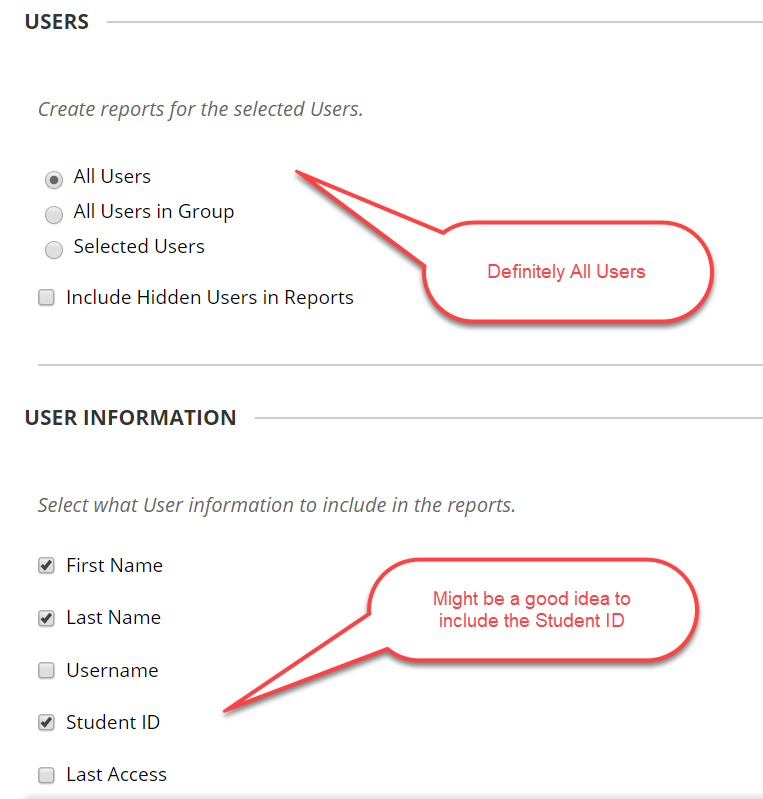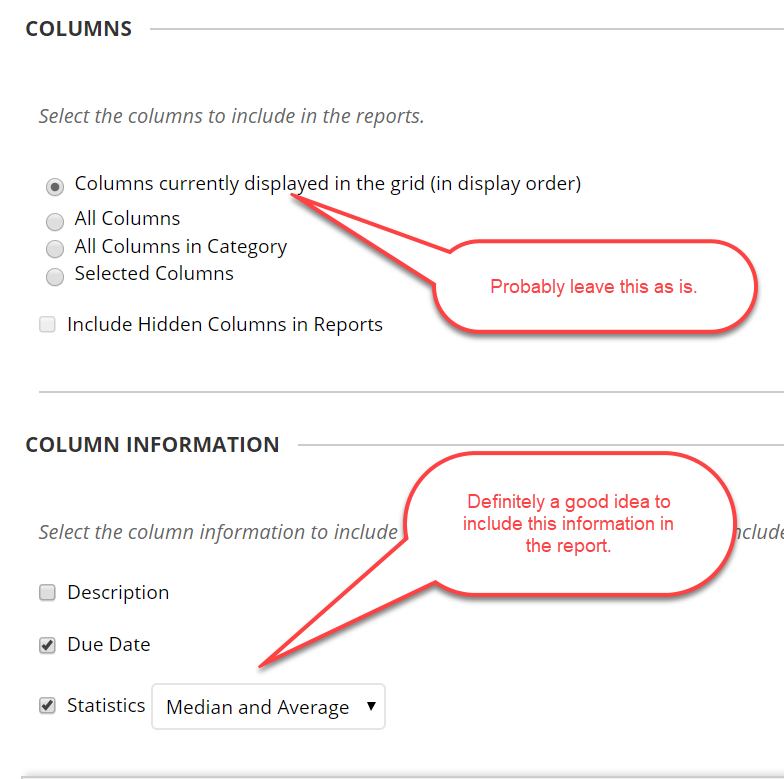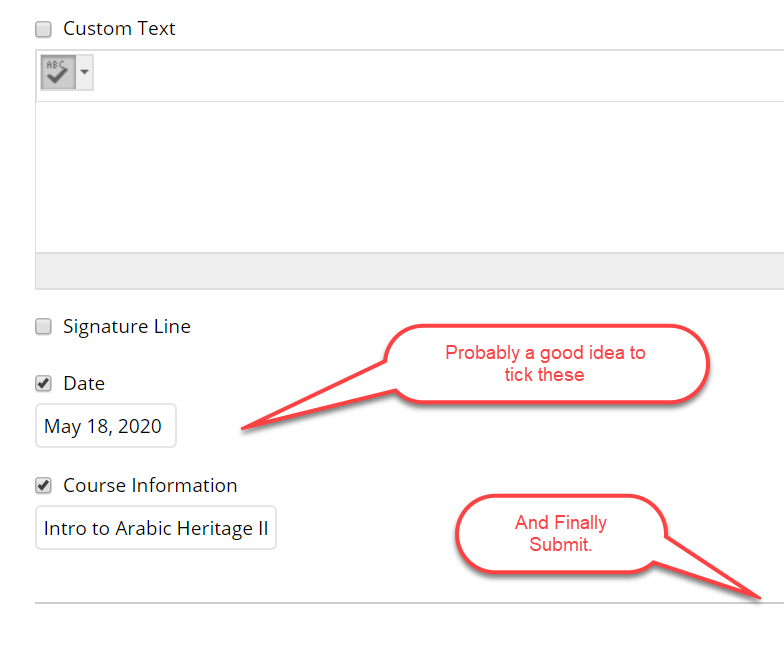 This will generate a Report for you as shown below: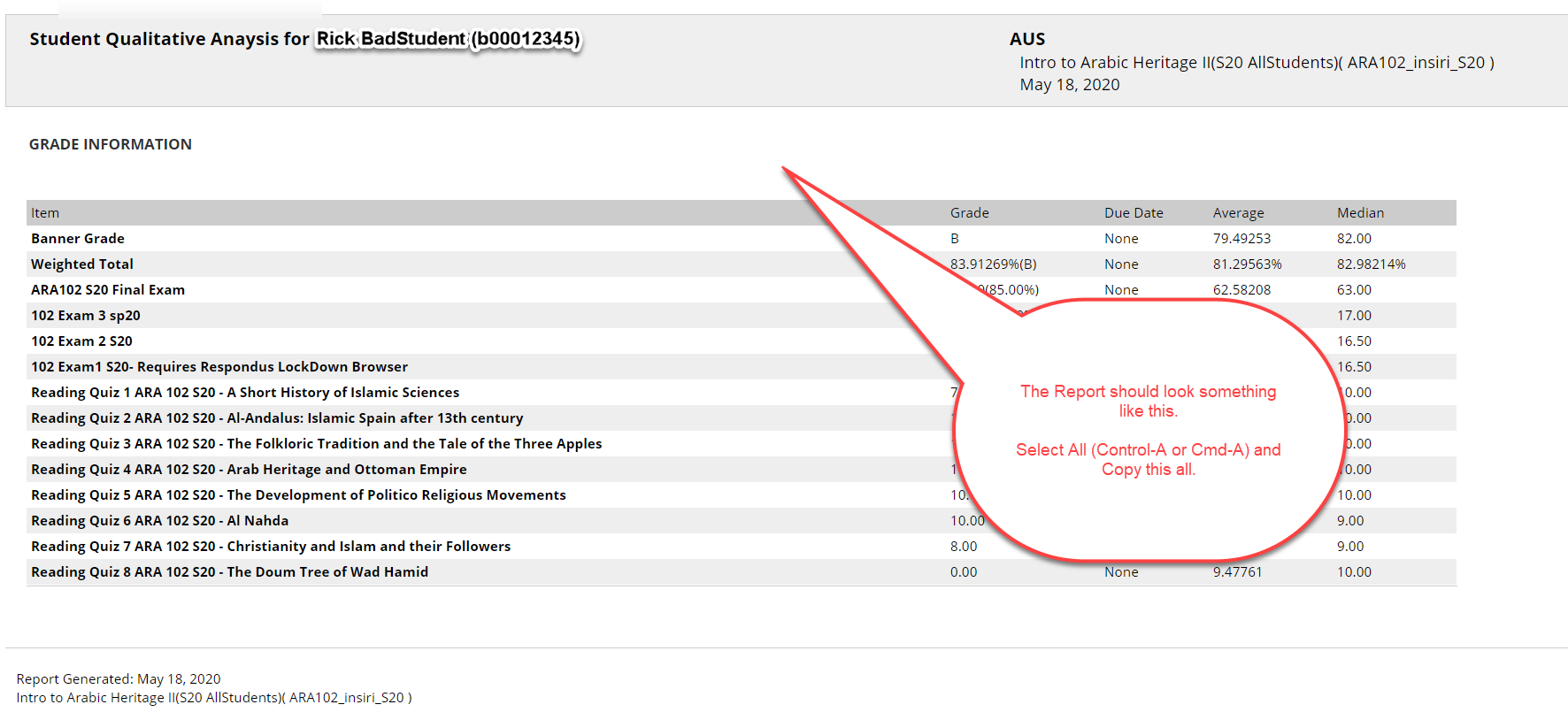 Step 4: Paste the generated Report onto Excel as shown below: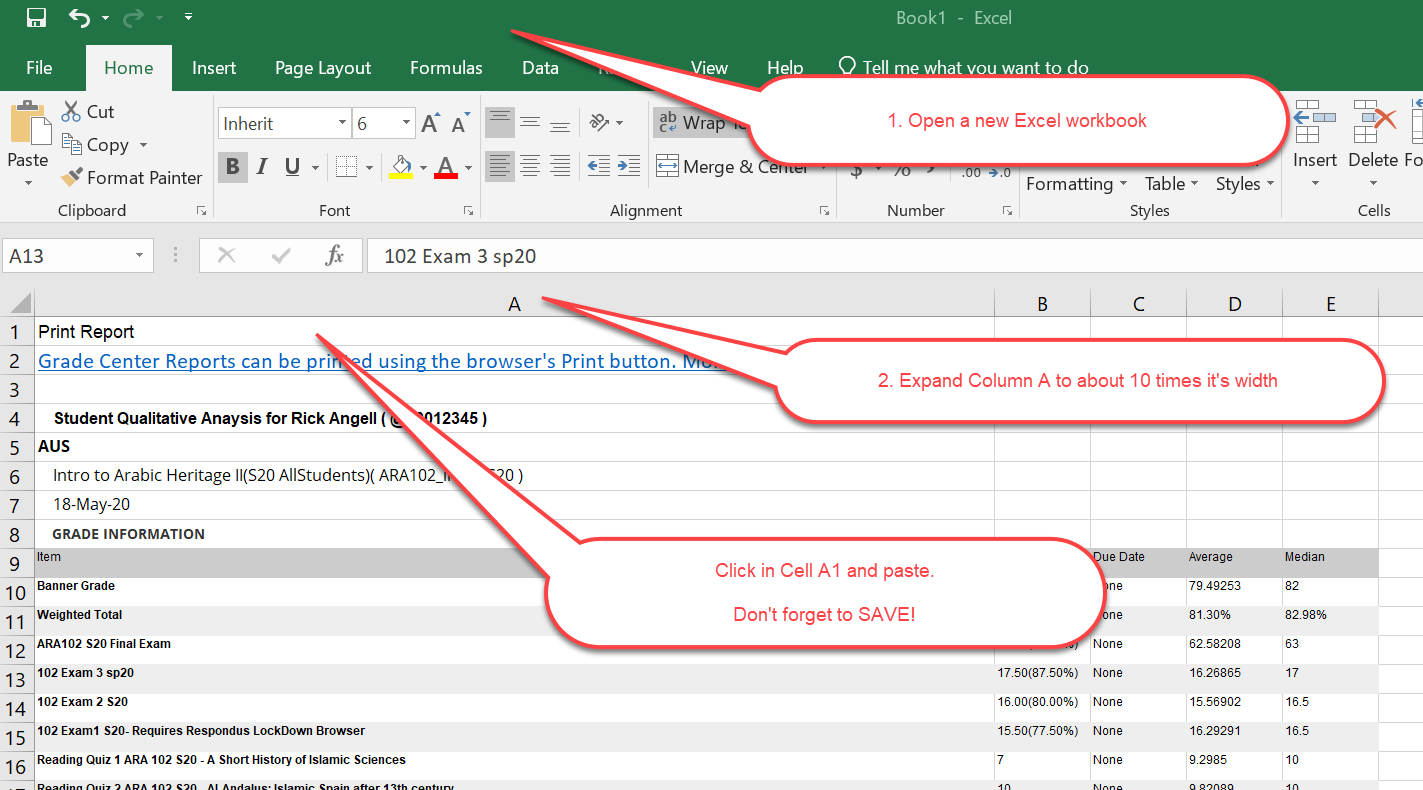 Don't forget to SAVE!