Posted on: 30 June, 2020 - 12:33
Typically, when your "Display Until" time is set to expire before the end of the actual Test, the images within the Test will disappear. In order to prevent this from happening while students are still taking the Test, follow the steps below: 
Step 1: From the Test Options ensure that you have enabled 'Display After' and disabled 'Display Until'.

However, if you must enable 'Display Until', you will have to do it through Advanced Adaptive Release. Follow the steps below: 
Step 1: From drop-down menu next to the Test name, select "Adaptive Release: Advanced".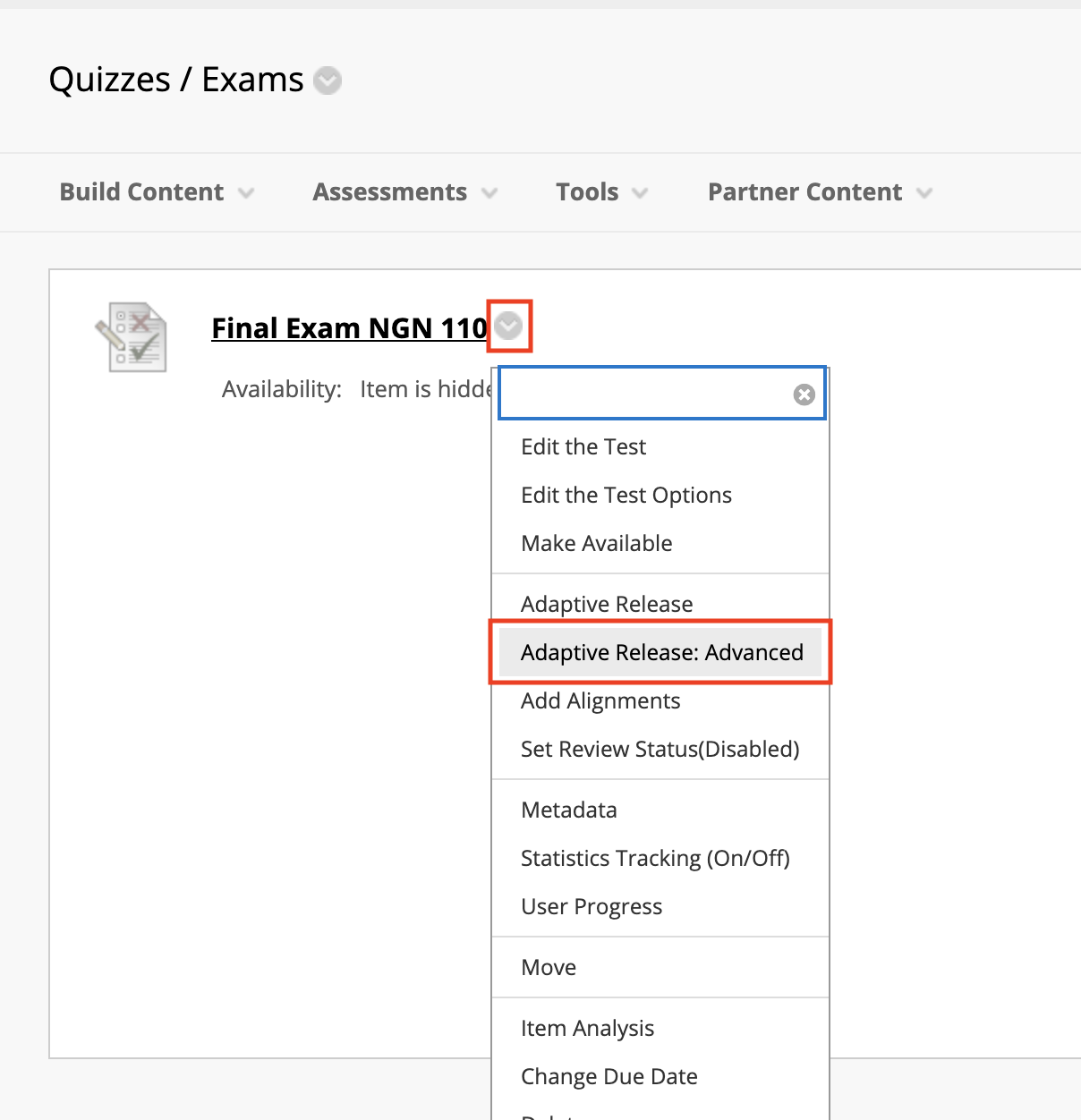 Step 2: Click on Create Rule. 

Step 3: Name your Rule and click on Submit to proceed.

Step 4: Click on Create Criteria and select "Date" from the drop-down menu. 

Step 5: Select the date and enable "Display Until".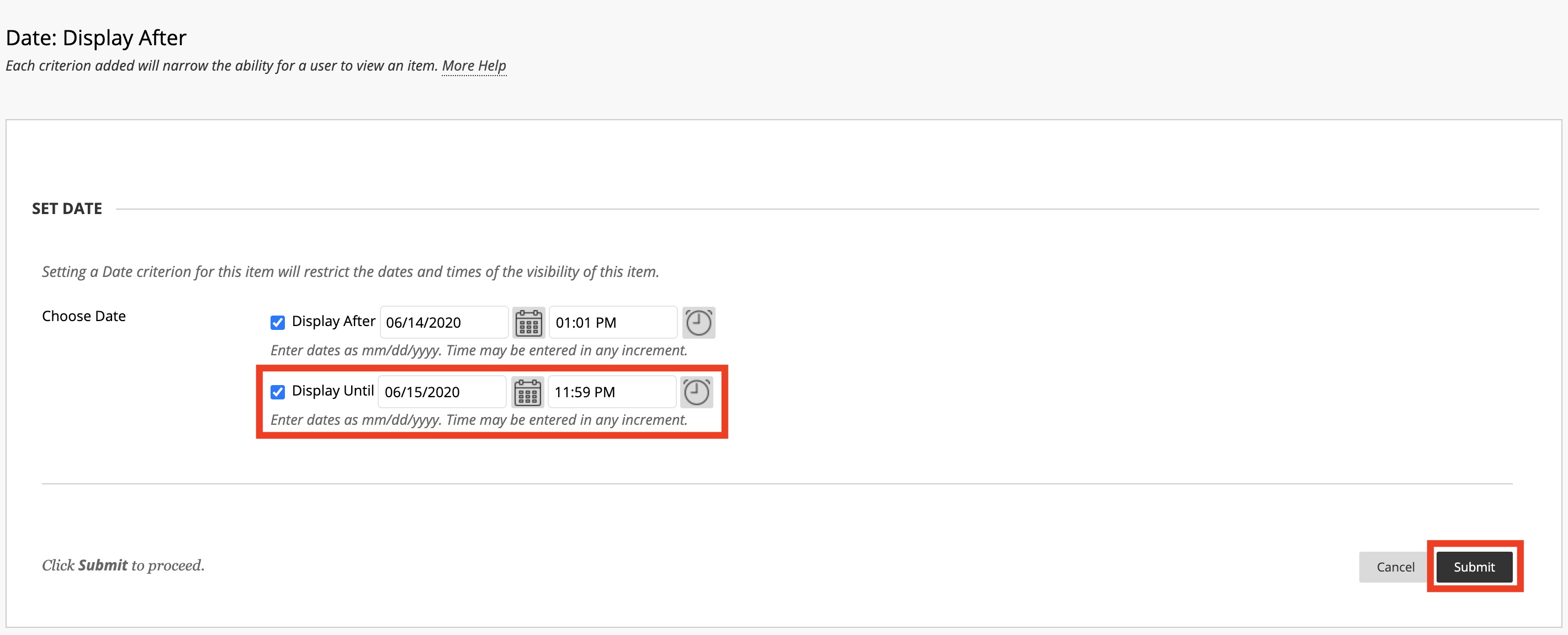 This will ensure that the images remain accessible during the Test.