Posted on: 24 September, 2020 - 12:26
Step 1: Log in to iLearn
Step 2: Under 'My Courses' on the iLearn home page, select the Course which requires Bluepulse. Example, "My_Course_Waseem".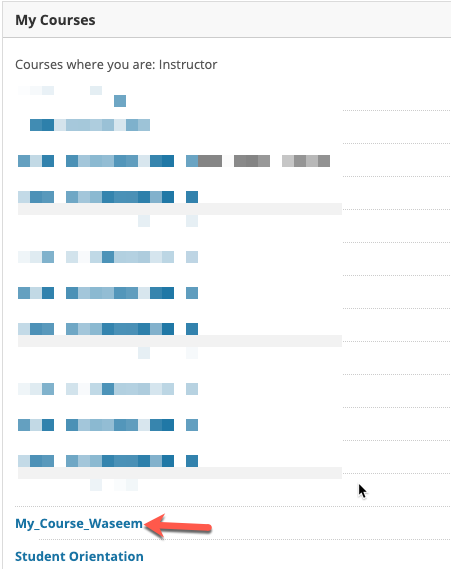 Step 3: Click on the + sign, on the top left corner. Then, click on Course Link.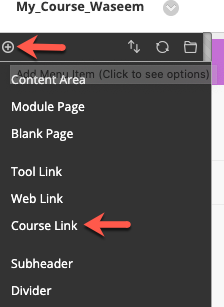 Step 4: Click on Browse.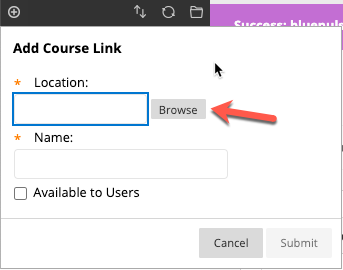 Step 5: On the pop-up window, click on Tools. From the drop-down, click on Bluepulse.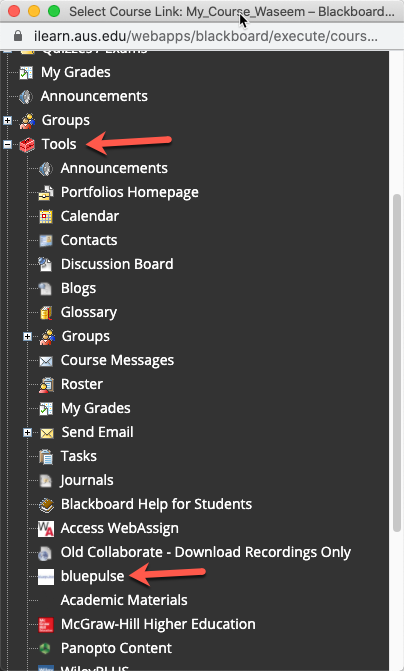 Step 6: Enter a name for the tool which will show in the Course Menu. Ensure you have checked the box for 'Available to Users'. Then, click on Submit.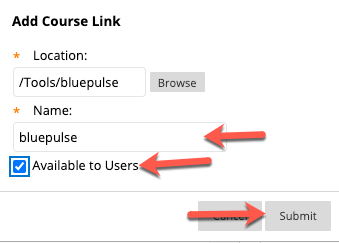 The Bluepulse tool link will now be visible on the Course Menu (as shown in the picture). To open the portal, simply click on the link!