Posted on: 27 August, 2020 - 09:46
The Remote Desktop service allows you to access a Lab computer off-campus. Through this, you will be able to use all software/programs available on the Lab computer. 
In order to connect to remotely connect to a Lab computer desktop using AppsAnywhere, you will need the following: 
AUS VPN for Off Campus Access: https://itfaq.aus.edu/faq/ask?combine=vpn&c=
Set-up AppsAnywhere Client: https://itfaq.aus.edu/faq/370

Minimum Operating System requirements:

Windows OS: Windows 7
Mac OS: OS X El Capitan (10.11.6)
​Once completed, follow this step-to-step guide to connect to a Remote Desktop: 
NOTE: You will automatically be disconnected if the machine is left inactive for 15 minutes. You won't get access to the same machine every time. 
Step 1: Login to apps.aus.edu (AppsAnywhere)
Step 2: Click on Desktops. 

Step 3: Select the machine you need (based on your College, eg. CAAD), and click Launch. If it's your first time, the connection will take some time.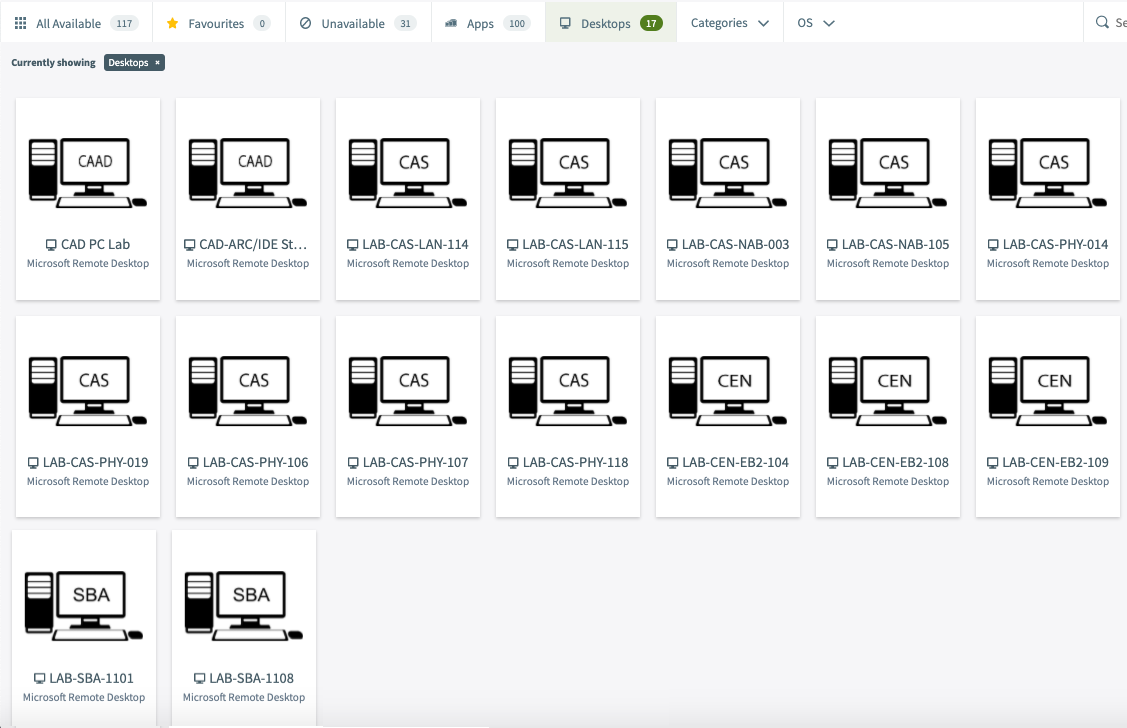 Step 4: On the next prompt, click on Open AppsAnywhere.

If you have a Windows, the Lab computer desktop will instantly open for you (pictured in Step 8) . If you have a Mac, you will need to continue with the steps below. 
Step 5: Click on Confirm.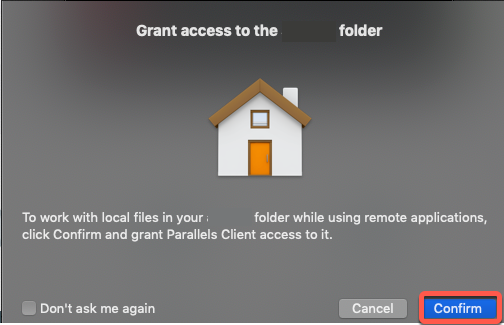 Step 6: Click on Open.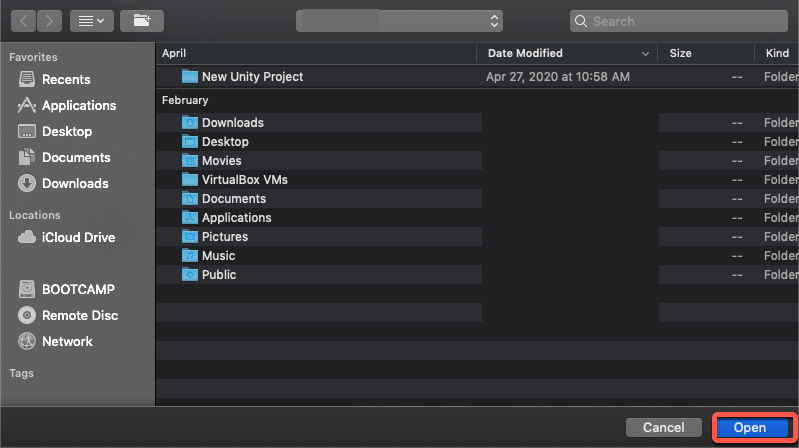 Step 7: Click on Done.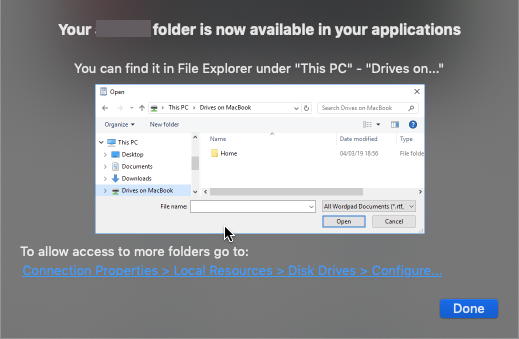 Step 8: You can now use the desktop to access any software or programs available!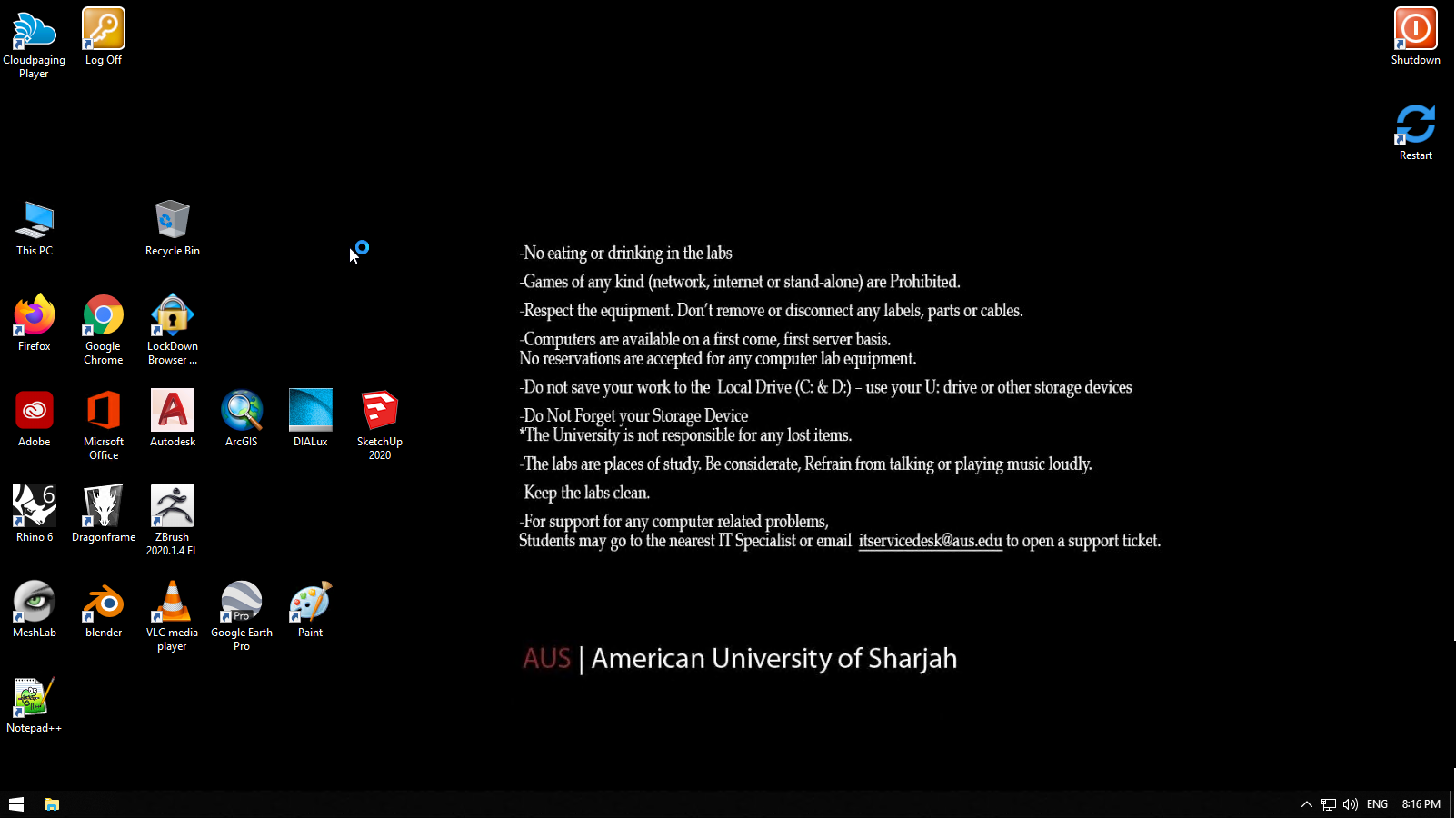 To successfully disconnect from the remote desktop follow the steps in "Software 2: How to logoff/disconnect from a remote desktop while using AppsAnywhere".