Posted on: 28 September, 2020 - 09:38
The Influenza Vaccination Form is required by the AUS University Health Centre when applying for the Influenza vaccine. This form is open to students, faculty and staff. 
Step 1: Connect to the AUS VPN. Please refer to the following articles if you need assistance: 
Step 2: Once connected, go to the following URL to access the form: https://pulse.aus.edu/form/influenza-vaccination-form  
Step 3: If prompted, sign in with your AUS credentials. 
Step 4: Fill out the following details and click on Submit.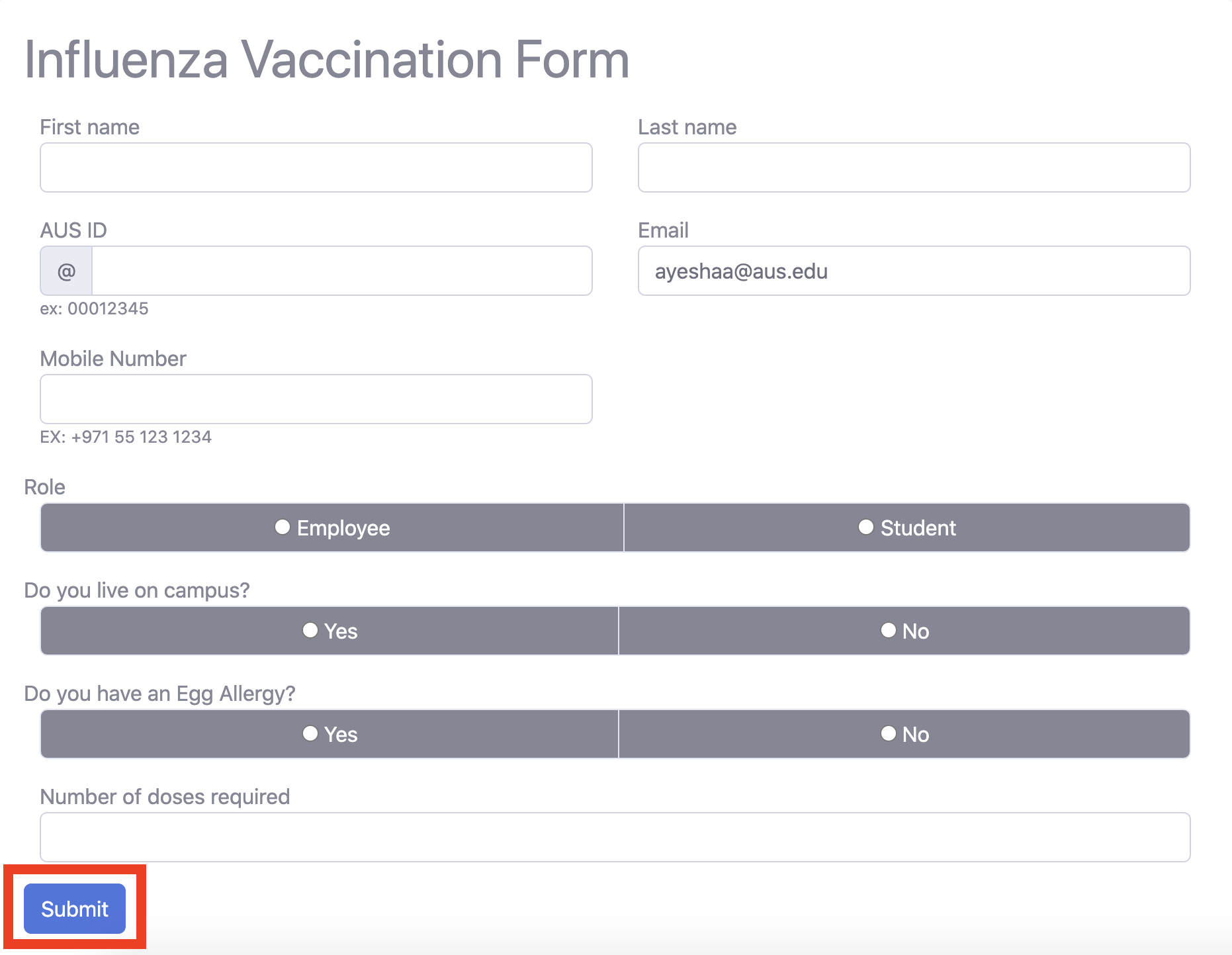 For further assistance, please email IT at [email protected] or call 06 515 2121.