Posted on: 16 July, 2018 - 11:06
AUS Email service can be accessed through any Web browser, from any device and anywhere.
Step 1: 
To access the service, type 
http://email.aus.edu 
URL in your web browser. Provide your username as 
[email protected]
, make sure to write the complete email with
@aus.edu
and click
Next
.
The URL will look as following


Step 2: Enter your username as [email protected].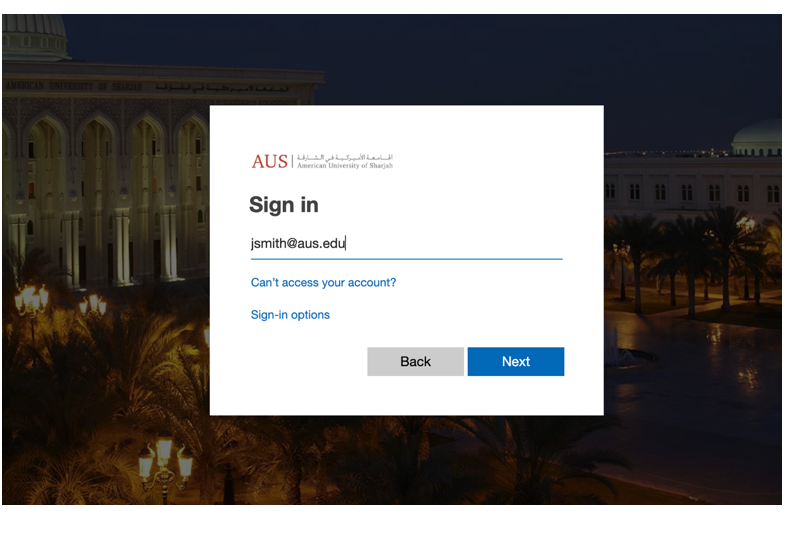 Step 3: Enter the password on next prompt and click Sign in.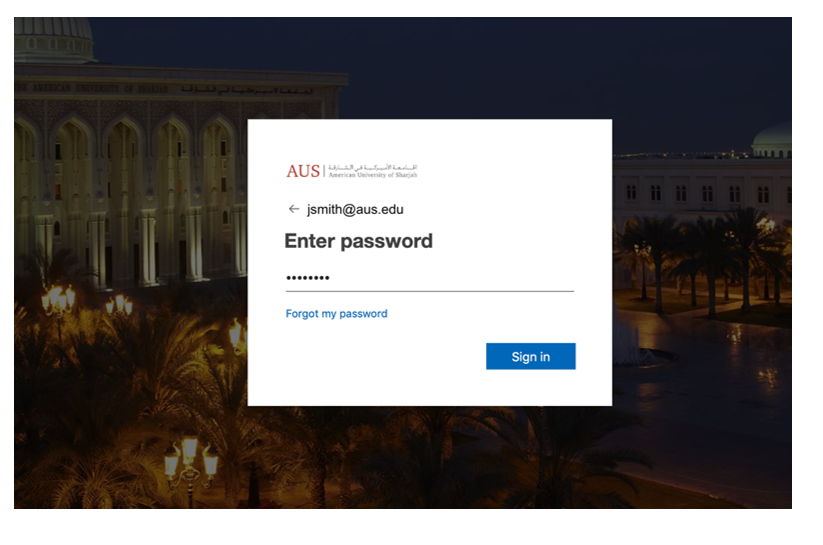 Get familiar with your new Inbox.
Note: Any previously configured Email client (including Outlook) will need to be reconfigured with the new settings. Please refer to the below articles:
For Outlook: https://itfaq.aus.edu/faq/306
For Android: https://itfaq.aus.edu/faq/309 (preferred) or https://itfaq.aus.edu/faq/307
For iOS: https://itfaq.aus.edu/faq/309 (preferred) or https://itfaq.aus.edu/faq/308